The Vision Council Announces New VP of Trade Shows and Meetings
Thursday, January 12 2017 | 00 h 00 min | Appointments, News, Press Release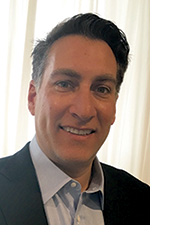 The Vision Council announced Mitch Barkley as the new Vice President of Trade Shows and Meetings. Mitch joined The Vision Council as the Liaison to the Eyewear and Accessories Division in January 2016, and will continue to support the Division in this capacity in his new role.
Mitch brings almost 30 years of optical industry experience to his position at The Vision Council, previously serving as CEO of Mondottica USA, as well as CEO of VIVA International. His great understanding of the needs and perspectives of our member organizations will drive the future of the International Vision Expos as well as The Vision Council's member shows and meetings.
"After many years at the helm of organizations that rely on International Vision Expo as the must-attend industry event—not only for generating sales leads, but to build and increase brand awareness and network with buyers and business leaders—I'm very excited to join the team responsible for developing the programming and events that bring together the entire optical community," said Barkley.
Mitch will officially begin his role as Vice President of Trade Shows and Meetings on January 16, 2017, and will be in attendance at The Vision Council's Executive Summit, January 25–27 at the Ritz Carlton Orlando – Grande Lakes, Florida, participating in division meetings and more.