Transitions Optical Appoints Darragh O'Connor as VP Global Marketing
Tuesday, January 17 2017 | 00 h 00 min | News, Press Release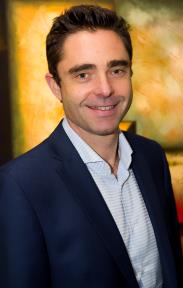 DUBLIN – Transitions Optical has named Darragh O'Connor vice president, global marketing, effective immediately. He will be based in the Transitions Optical global brand headquarters in Dublin.
In this new role, O'Connor will direct the Transitions® brand strategy and be responsible for all global marketing. He will lead the global marketing team to strengthen the Transitions brand as a leader in photochromics. O'Connor's role will encompass global consumer and trade communication, digital marketing, retail marketing, product marketing and innovation, professional education and market insights.
As a member of the Transitions Optical operating committee he will be centrally involved in determining the company's strategic direction. He will work with the global research and development team to identify new products that meet the needs of customers and continue to grow the Transitions brand. O'Connor will also work with the marketing organizations of the company's lenscaster customers to develop the adaptive lenses category and the Transitions brand.
Click HERE to read the full press release.