Nikon Sun Lenses for Every Need
Monday, March 5 2018 | 00 h 00 min | New Products, Press Release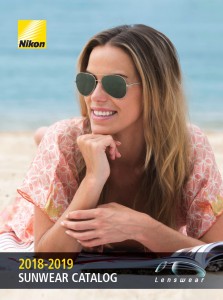 Radiance XP, Nikon's dedicated sun lens, is now available with tints providing even greater selection range and more flexibility. Tints are available in 85% density in black, brown, grey-green, copper and classic brown.
Nikon's top-of-the-line progressive lenses, SeeMax Emblematic as well as Presio Wide Infinite are now available with polarization in 1.67 index and in sun wear friendly base curves.  Base curves range from 2 to 8 depending on prescription.
Click HERE for full press release.