Transitions Launches Snapchat Try-on Experience with Consumer Campaign
Thursday, May 17 2018 | 14 h 26 min | News, Press Release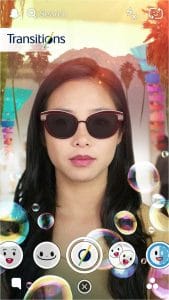 In conjunction with the launch of the new Light Under Control™ campaign to consumers, Transitions Optical has partnered with Snapchat to create an interactive augmented reality try-on experience. This Snapchat lens enables users to experience the adaptability of Transitions® lenses on a platform relevant to them and their lifestyle. In the Snapchat try-on experience users can see themselves in different eyeglass frame styles, in fun indoor and outdoor environments, and watch the lenses darken as the scenes go to daytime outdoor settings.
Users can find the Transitions lens experience in the Snapchat app or scan the custom Transitions Snapcode.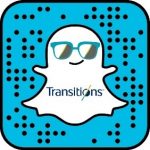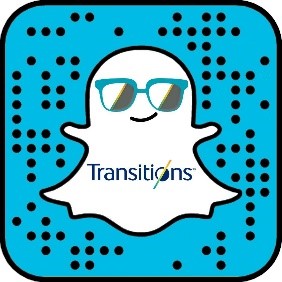 Transitions Optical Launches New Brand Identity and Light Under Control™ Campaign to Consumers
The new Snapchat try-on experience is part of the consumer launch of the new Transitions Light Under Control™ campaign that aims to bolster the company's efforts to attract new wearers and recruit a younger generation of eyeglass wearers to the photochromic lens category. Inspired by research showing that 87% of eyeglass wearers report being sensitive to light, the Light Under Control™ campaign leverages disruptive imagery and revitalized language to pique consumer interest and inspire and create a desire for the category among eyeglass wearers. Two new TV spots "Noah & Avery," and "Reed" showcase the brand as modern and relevant by featuring younger, style-savvy consumers. The commercials can be previewed at the campaign's website, www.Light-UnderControl.ca.
The Transitions lens experience will be available through the custom Snapcode until mid-October.
Click HERE to read the full press release.