Transitions Launches Refreshed Website Exclusive to Canadian ECPs
Thursday, February 28 2019 | 12 h 02 min | News, Press Release
Transitions Optical has unveiled an updated website exclusively for Canadian eye care professionals—with access to educational tools, marketing materials and resources related to style, generational content and harmful blue light.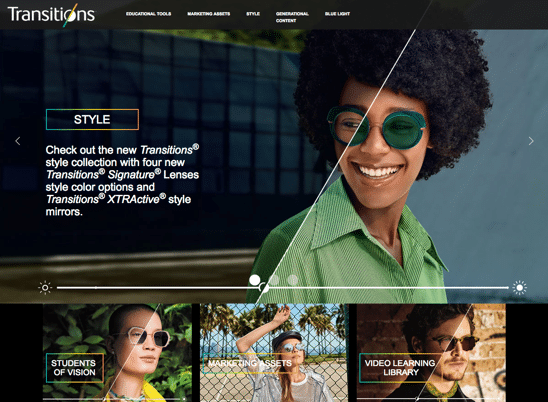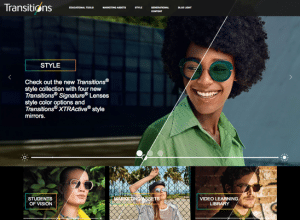 The new website can be found by visiting Transitions.com and clicking on the Transitions PRO tab. While on the site, eyecare professionals can find downloadable information and assets within the following four categories:
Educational Resources – The most up-to-date tools and resources to help eyecare professionals unlock the benefits Transitions® lenses can have on their practice.
Marketing Assets – Logos, videos and images featuring Transitions Optical's rejuvenated brand and the Transitions® Light Under Control™ campaign.
Style – Updated materials include information on the Transitions® Signature® lenses style colors and Transitions® XTRActive® style mirrors and how to talk to patients about the new products.
Generational Content – Insights driven by research about how patients across all generations—including Millennials—shop for eyeglasses.
Blue Light – A wealth of information on how to protect patient eyes from harmful blue light, including videos, a study guide, a white paper and tech notes.
Source: Transitions Optical