Vision Expo East 2019 Sees Increase in Overall Attendance and Optical Buyers
Friday, March 29 2019 | 14 h 14 min | Events, News, Press Release
Vision Expo East 2019 was a great success with an overall attendance increase of 2.6% and a 5% rise in registration for optical buyers. Exhibitors saw increased buying as they previewed new collections, launched new products and showcased their latest innovations to over 14,800 eye care professionals from across the world. To date, the optical community has generated 31 million impressions with the hashtag #VisionExpo, a 15% increase over 2018.
Event Highlights
Debuting at the Show, Vision Expo's inaugural EYE2EYE series packed new destination, the BRIDGE, with attendees during several events including an interview with award-winning artist, Common, moderated by multimedia personality, Lilliana Vasquez.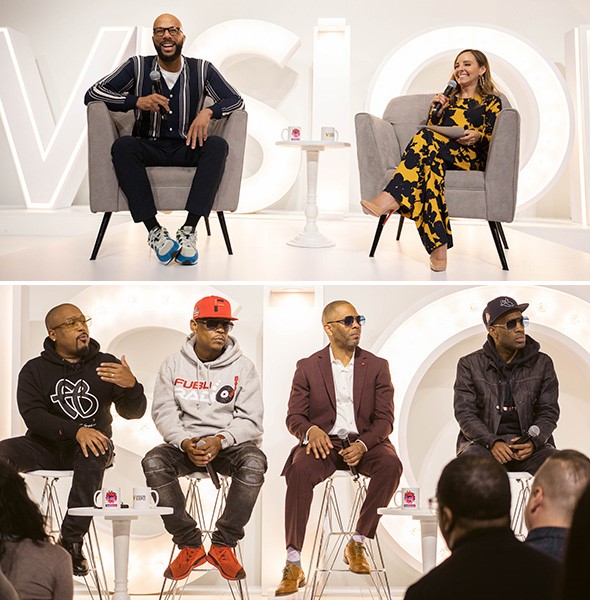 Additionally, as part of the EYE2EYE series, the founders of FUBU discussed the launch of their eyewear line, FUBU Legends Eyewear, as well as the rise and success of their brand.
Other event highlights from the Show included OptiCon @ Vision Expo's new National Federation of Opticianry Schools (NFOS) Hoya College Bowl, eyewear trends presentations hosted by Eyecare Business Magazine, as well as fashion shows in the BLOCK. Attendees also had the opportunity to hear the perspectives of industry thought leaders during the Boutique Buyer Panel and Corporate Optometry Panel.