Etnia Barcelona Foundation Partners with Von's Vision Foundation
Friday, May 31 2019 | 08 h 45 min | News, Partnerships, Press Release
Etnia Barcelona has announced a partnership with Linebacker Von Miller of the NFL's Denver Broncos and his charitable foundation, Von's Vision. With support from its own foundation, Etnia Barcelona is set to become the exclusive provider of fashionable frames for Von's Vision Centers.
The newest program of Miller's foundation, Von's Vision Centers allow in-need students to receive vision care on an ongoing basis without the burden of transportation. These new centers are a customized optical center kiosk, located at select Boys & Girls Club facilities in Metro Denver and soon-to-be Texas A&M University, that hold fashionable eyewear and accessories, creating a unique and exciting optical center on wheels.
Volunteer medical providers, provided through Hero Practice Services, will use portable equipment to conduct onsite eye exams and the children and young adults will "shop" for fashionable eyewear, provided by Etnia Barcelona Foundation. Once ready, their fulfilled glasses with lenses will be delivered back to the participating Von's Vision Center location for a reveal day.
As a part of their contribution the Etnia Barcelona Foundation has recently donated over 3,000 frames with its anticipation for the Von's Vision Center to serve a minimum of 600 children this year alone.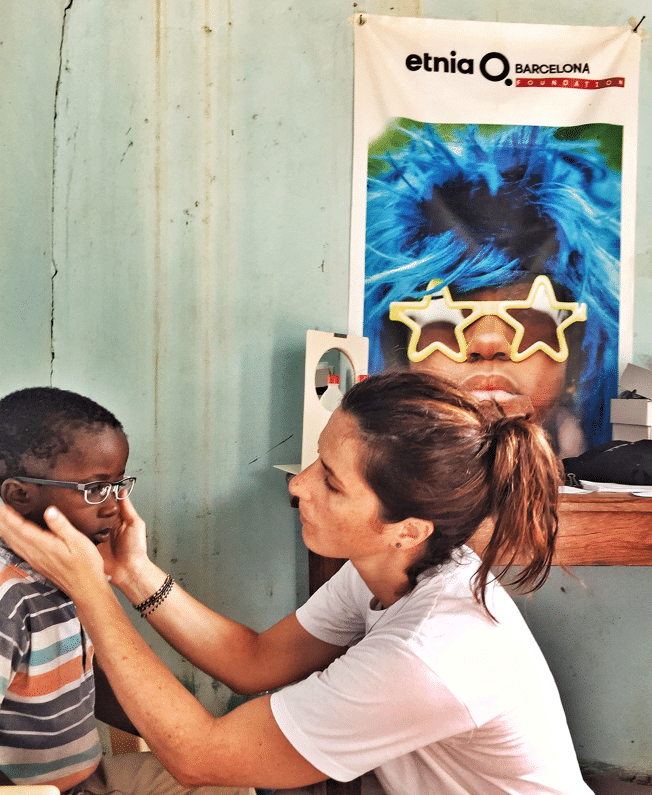 Click HERE for the full press release.