AAO Foundation Announces 2019 Joe and Janet Barr Early Career Cornea and Contact Lens Research Award Recipients
Tuesday, July 2 2019 | 13 h 25 min | News, Press Release
The American Academy of Optometry Foundation announces the awardees of the Joe and Janet Barr Early Career Cornea and Contact Lens Research Award. In conjunction with the joint meeting of the American Academy of Optometry and the World Council of Optometry, two awards will be given this year to include students abroad. This year's awardees are Pabita Dhungel and Rabia Mobeen.
Pabita Dhungel is an MS/PhD Candidate at Pacific University College of Optometry. Her project is on the Impact of Scleral Lens Wear on Intraocular Pressure and Posterior Ocular Perfusion. Patrick J. Caroline, FAAO, Associate Professor at Pacific University said "Pabita embodies that extremely rare mix of scientific researcher and skilled clinician. I look forward to her future contributions to our profession."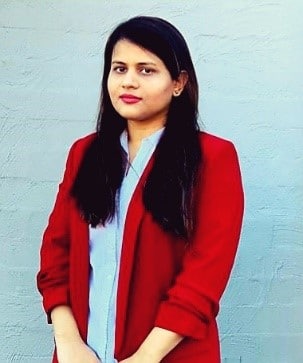 Rabia Mobeen is a PhD Scholar at the University of New South Wales School of Optometry and Vision Science. Her project is on the Corneal Immune Response in Children, Adolescents, and Adult Contact Lens Wearers. Professor and Head of School, Lisa Keay, PhD, MPH, BOptom, at University of New South Wales School of Optometry and Vision Science said "Rabia is a talented emerging scientist with a very bright future."
The award is intended to provide a MS, PhD, vision science, or physiological optics student attending a school or college of optometry seed funding for a research project in cornea/ocular surface or contact lenses.
Of the six applicants who applied for the award, both Pabita and Rabia presented an impressive resume of experience in clinical research, volunteer service, and lecture presentation. They will both receive a $2,000 award and a $750 travel fellowship to attend Academy 2019 Orlando and 3rd World Congress of Optometry, October 23 – 27, 2019.
Click HERE for the full press release.