Introducing Chromalis, the New Photochromic Frames from Nikon
Friday, December 6 2019 | 16 h 58 min | New Products, News, Press Release
In 2019, Nikon Optical Canada officially launched its new "Eyewear" collection featuring an exclusive collection of ultralight ophthalmic and sun frames constructed from pure titanium, B titanium, acetate, and nylon. All the frames are designed expressly for use with Nikon lenses, thus ensuring an incomparable fit and finish.
To mark this milestone, Nikon is introducing Chromalis. Inspired by our know-how in optics and light management, Chromalis photochromic frames allow you to change your look without changing frames. The Chromalis frames are transparent indoors, but when exposed to the sunlight outdoors the frames change into an elegant translucent dark grey colour.
Chromalis frames are made with innovative materials and construction, to offer high comfort and a refined design.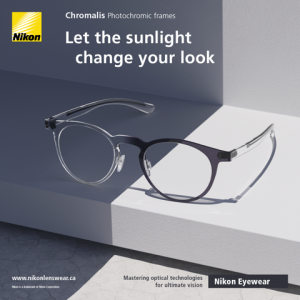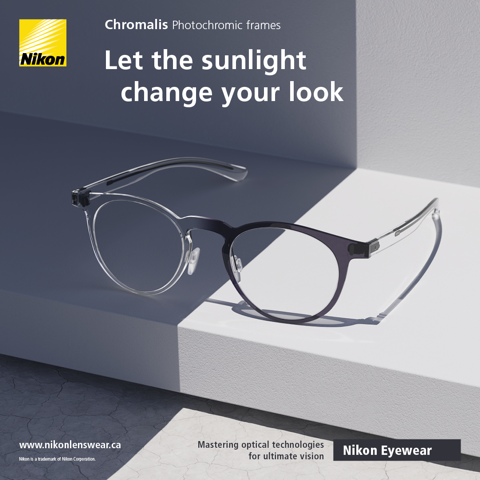 The frame darkens (in 15-20 seconds) depending on sunlight intensity and returns to clear in the absence of UV light.
Flexible and lightweight frame for utmost comfort.
Reverse groove to highlight the lenses within the frame design.
Transparent structure revealing a logo engraved corewire floating inside the temple.
The Chromalis collection is available in 5 different models.
Click HERE for the full press release.