Essilor Canada Launches Transitions® Signature® GEN 8 in New Colours
Monday, March 9 2020 | 15 h 54 min | New Products, Press Release
Following the launch of Transitions® Signature® GEN 8TM, the new technology and new frontier of performance in brown and grey, last fall, Essilor Canada introduces Transitions Signature GEN 8in the iconic Graphite Green tint and in style colors: Amethyst, Sapphire, Emerald and Amber.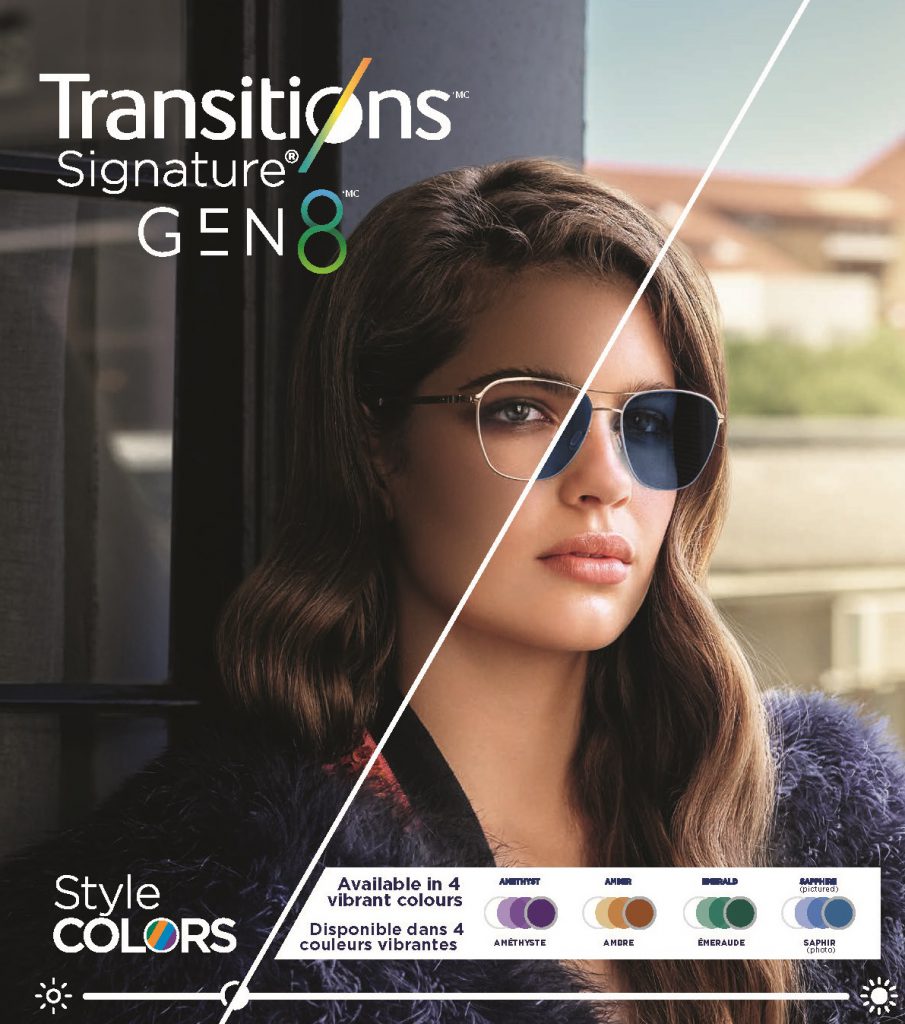 The 63% of wearers who expect their glasses to provide a unique look will appreciate all the possibilities that these 5 new colours will provide to express their style and personality. Their requirement for high overall performance including faster activation and fade back, UV and harmful blue light protection, responsiveness, darkness, full indoor clarity and long-lasting quality will also be fulfilled.
Click HERE for the full press release.