CooperVision Promotes Melissa Kiewe to Vice President, North America Marketing
Tuesday, August 25 2020 | 16 h 30 min | Appointments, News, Press Release
CooperVision announced that Melissa Kiewe has been appointed Vice President, North America Marketing. She is responsible for overseeing all regional marketing strategies and demand creation initiatives, including product launches, programs and promotions.
Kiewe joined CooperVision in 2016 as Senior Director, Customer Marketing, for which she led the development of multifaceted marketing programs, marketing communications initiatives, and national and customer brand product launches.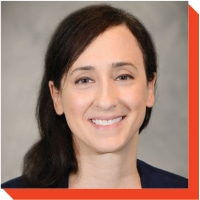 "In just four years at CooperVision, Melissa has acted as a change agent to the company, spearheading several innovative customer marketing programs to meet the industry's growing and changing needs," said Jerry Warner, Executive Vice President and President, Americas and Commercial Functions at CooperVision. "Her proactive approach has been influential in CooperVision's development and delivery of actionable patient-centered insights, especially in recent months as eye care professionals are faced by unprecedented challenges triggered by the COVID-19 pandemic. Her commitment to discovering new ways to contribute to the industry will continue to help build strategic partnerships and strengthen the company's existing relationships with the eye care community."
For more than 20 years, Kiewe has worked in the optical and healthcare industries. Prior to joining CooperVision, she held positions at companies including Bausch & Lomb, Johnson & Johnson and Pfizer. She has received several leadership awards following nominations from her peers and managers, most recently having been named one of Vision Monday's 2020 Most Influential Women in Optical. Outside of optometry, she is a graduate of the LEAD Leadership Program from WOMEN Unlimited and has acted as a mentor and a coach for emerging women in leadership.
She succeeds Simon Seshadri, who was promoted to the position of Senior Vice President, Global Marketing in June.
Click HERE for the full press release.