A New Media Campaign by Essilor Canada to Accelerate Recovery
Tuesday, September 8 2020 | 15 h 44 min | News, Press Release
To accelerate the post-Covid relaunch, Essilor Canada is back in full force with a media campaign to reach consumers in need of visual solutions and offer them the possibility to find an eye care professional near them and, in turn, help drive traffic to ECP practices.
« The campaign will reach 5 million Canadians with the message: "Discover customized lenses for your connected life. See more. Do more. Essilor." explains Christophe Perreault, President – Essilor Canada.
From August to December, the message will be delivered nationally through digital marketing: web banners, social media (Facebook and Instagram), SEM and influencers such as Maxime Laoun, Eli Garcia and Sandra Sassine.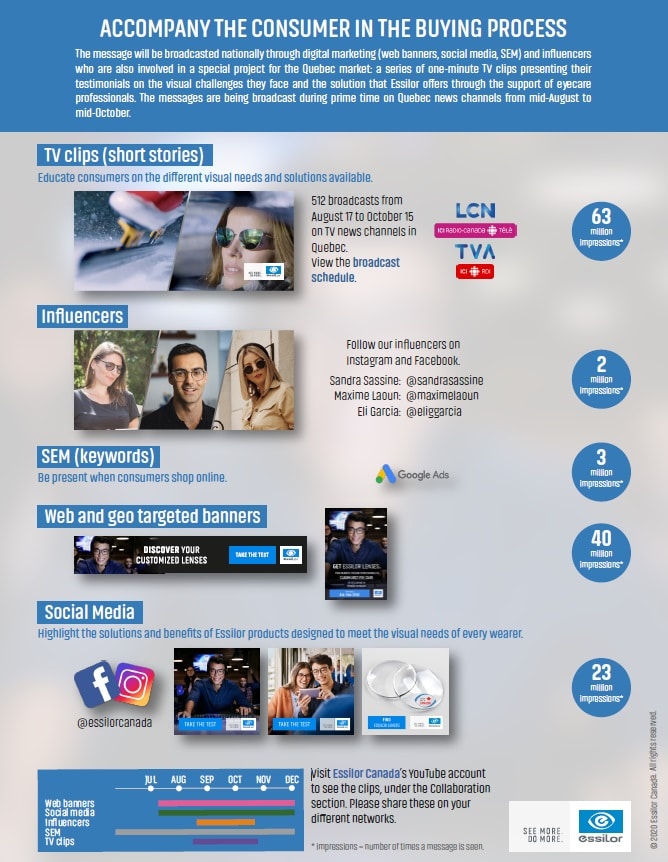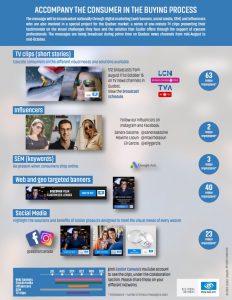 The influencers are also participating in a special project for the Quebec market: a series of one-minute TV spots presenting their testimonials on the visual challenges they face and the solutions that Essilor offers through the support of ECPs. The messages started airing mid-August, during prime time on Quebec's news channels, and will continue until mid-October. They are also available, with English sub-titles, on Essilor's YouTube channel.