Transitions Debuts Largest Consumer Campaign of Seven Years in Canada
Thursday, April 29 2021 | 11 h 34 min | News, Press Release
In the largest consumer media campaign for the company in Canada since 2014, Transitions Optical is debuting a digital campaign from mid-May through December which combines display banners, videos, paid search and social media reaching out to eyeglass wearers.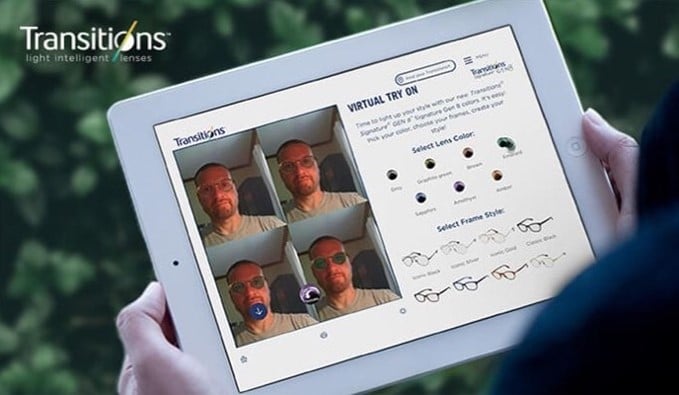 Selected as a boost country for Transitions globally, Canada's campaign will drive consumers to the Transitions virtual try-on tool to try the seven different vibrant colour options of Transitions lenses, as well as to the eye care professional (ECP) store locator to direct patients into their local ECP's office.
The campaign also includes TV spots during the summer months on popular conventional and specialty TV networks and top programming, reaching over 80% of the target audience an average of nine times. Overall, the television campaign will reach a total of over 220 million impressions.
Transitions Optical has partnered with Vogue on a series of four videos, which each represent different styles of Transitions Signature GEN 8 style colors. The four videos are directed by Amilcar Gomes—who has directed campaigns for Maybelline, Yves Saint Laurent, Armani Beauty, Anne Klein, and more—and each tell a unique story featuring diverse talent whose style, career and lifestyle bring to life the style color they are wearing.
The videos feature Calvin Royal III, principal dancer at the American Ballet Theater, JiaJia Fei, digital strategist to the art world, Lauren Bille, co-founder and CEO of Allbodies, and Tara Thomas, urban farmer and chef.
Click HERE for the full press release.