Ray-Ban Authentic Launches New Colour Palette of Sun Lenses
Monday, August 9 2021 | 14 h 32 min | New Products, News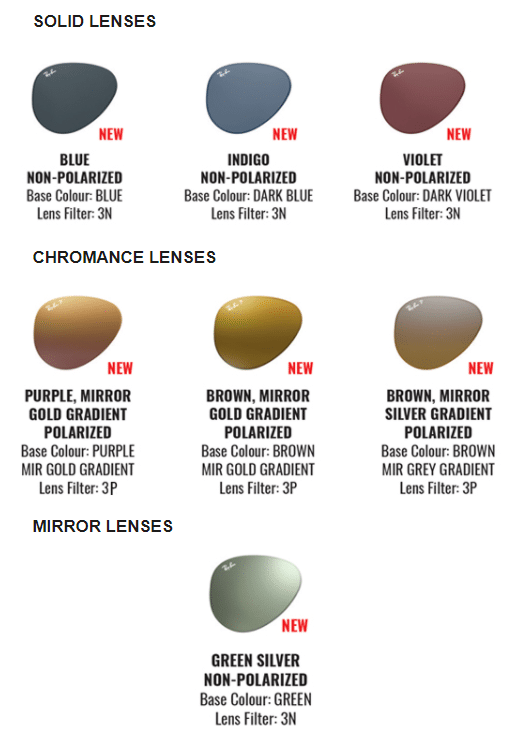 The latest edition of Ray-Ban Authentic represents Ray-Ban's legendary style and Essilor's expertise in sight. A whole new range of sun lens colours is available starting August 10, whether they are solid lenses (blue, indigo, purple), polarized chromance lenses (mauve gold gradient mirror, gold gradient mirror brown, silver gradient mirror brown) or mirrored lenses (silver green).
This new colour palette adds to the more than 1,400 lens and frame combinations already available, including models with Transitions® technology for photochromic lenses and blue light filtering.

This new variation of sun lens colours meets the demand of consumers for whom prescription eyeglasses have become an important part of their everyday look.
Click HERE for the full press release.