Essilor Launches Series of Podcasts for ECPs
Thursday, September 16 2021 | 17 h 57 min | News, Press Release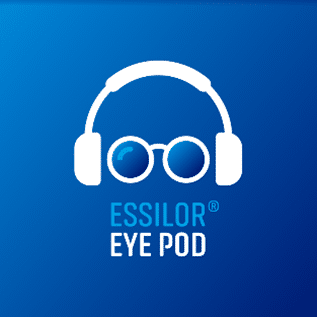 During the pandemic, tuning in to podcasts has become a habit for many Canadians. According to a study conducted in the spring of 2020, 22% of Canadians are now regular podcast listeners—that's more than twice as many as in 2017!
Essilor Canada has launched "Essilor Eye Pod", a series of podcasts for eye care professionals where industry experts share their insights on the latest trends, sales advice, and specialized knowledge of ophthalmic lenses.
The First Two Episodes Dedicated to Transitions® Lenses
Created by Essilor, the first two episodes feature discussions with an optometrist (Dr. Kiran Ramesh/Dr. Germain Dupuis) and an optician (Wael Yassein/Elizabeth Brassard), all of whom are Transitions®-certified Essilor Experts who weigh-in on the subject of Light Intelligent Lenses™.
During the 15-minute episodes, these experts share their insights on the advancements of the Transitions® brand, trends in Light Intelligent Lenses™, and also advise their peers on the most effective ways to introduce Transitions® lenses to their patients.
For Your Eyes and Ears: "Essilor Eye Pod" Available on Several Listening Platforms
The first podcast, available in English, went live on September 8 and the second, in French, will be available as of September 20. With this bilingual format, the goal is to engage the whole community of eye care professionals across Canada.
"Creating this podcast allowed us to engage with eyecare professionals in a very natural way, through discussions with peers who share their knowledge and professional advice. It's an innovative and fun tool. The first two episodes dedicated to Transitions® are just the beginning—be sure to stay tuned for more!", says Mathieu Arsenault, Brand manager for Transitions® & Xperio®.
Listen to the podcasts on the Essilor Canada website or through these major listening platforms: Spotify, Deezer, Google Podcasts, Amazon Music, and Podcast Addict.
French version
#1 – Lumière sur les verres Transitions®
English version
#1 – Shining a Light on Transitions®
Click HERE for the full press release.