Nikon Lenswear's Campaign Brings 'Having an Eye for Detail' to a Whole New Dimension
Wednesday, October 20 2021 | 15 h 35 min | News, Press Release
Nikon Optical Canada launches a new national consumer campaign "Everything Starts with a Detail". Inspired by Nikon's precision in uncovering the details that can change the course of a life, this campaign is part of a large-scale international deployment.
AT THE GENESIS
The campaign builds on its brand heritage and its well-earned reputation. Precision is a pillar of Nikon's philosophy, from innovation to customization, yet for this new campaign, Nikon Lenswear introduces precision as a means. A means to reach a goal, to achieve, to change perception. Only precision gives people the ability to perceive hundreds of elements that make a scene perfect, elements that are insignificant at first glance, elements that are…. just details.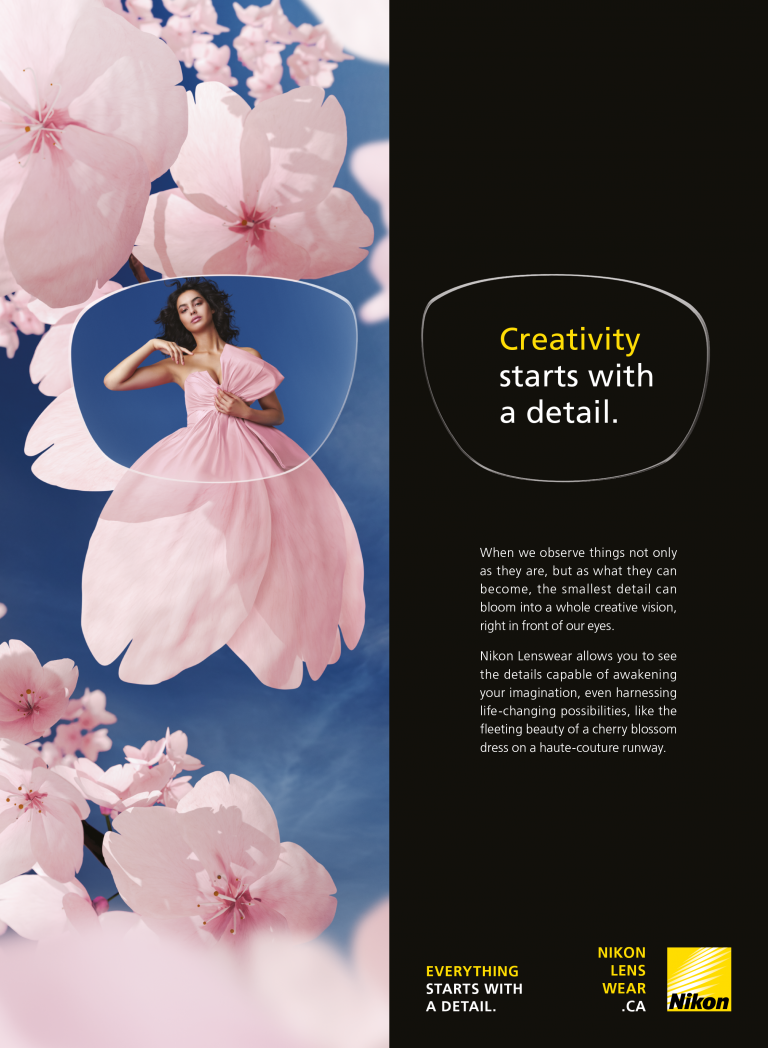 CANADIAN CAMPAIGN LAUNCH PLAN AND A NEW, CONSUMER-FRIENDLY WEBSITE
This coast-to-coast campaign starts this October until December 2021 and will provide over 14 million impressions across Canada. The Nikon Lenswear brand will be revealed to consumers across the country through significant advertising efforts namely in fashion and luxury magazines such as Elle Canada, Elle Quebec, Dolce and Mixte magazines. A drive to store campaign will also be promoted targeting high potential consumers and a complete social media plan will be deployed. In addition to this campaign launch comes the launch of a new, sleek and user friendly consumer website designed to educate consumers on eye health, various lens types and where to go to purchase eyeglasses.
As part of the global campaign, Nikon Lenswear embarked on the making of a short film in which a seemingly negligible detail plays a central role. Something as subtle as a detail can initiate something as important as a true love story or a beautiful friendship:
Click HERE for the full press release.