OKIA Wins Hong Kong Sustainability Award 2020/21
Thursday, January 13 2022 | 16 h 44 min | Awards, News, Press Release
OKIA Optical was awarded for its green consciousness: the company won the Special Recognition for Outstanding Sustainability Initiative(Environmental Dimension) of the Hong Kong Sustainability Award 2020/21 organized by The Hong Kong Management Association.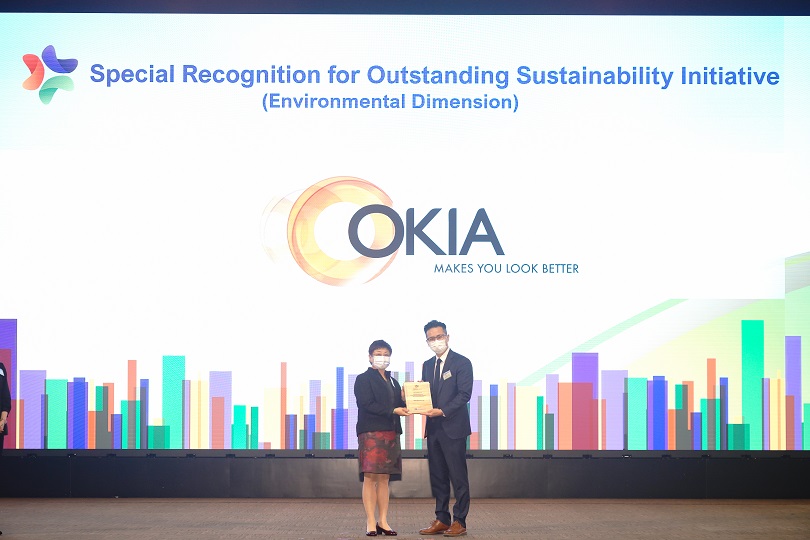 "This year is particularly important for us as after years of efforts put in increasing our company's sustainability, our hard works were finally seen in the various awards we won. After years in the eyewear industry, we have built a reliable reputation which further demonstrates our ability to anticipate the trends and our deep commitment to offering products that respect the environment." says Jacky Lam, Managing Director at OKIA.
OKIA's sustainability projects first kicked off in 2018 and the company continues its sustainability journey by developing upcycled products and green materials.
Click HERE for the full press release.