Specsavers Celebrates Landmark 2,500th Store with New Surrey Location
Thursday, June 16 2022 | 16 h 45 min | News, Press Release
Specsavers announces the opening of its newest location in Surrey, BC at the Central City location. It is an especially exciting moment to be able to share the celebration of the milestone 2,500th store in one of their Canadian locations.
Driven by their purpose of "changing lives through better sight," Specsavers aims to become Canada's market leader by 2024 – opening more than 200 clinics and optical stores across the country, serving patients and customers in both urban and rural communities from coast to coast. Since opening its first Canadian location in the fall of 2021, Specsavers has opened a total of 12 locations across BC.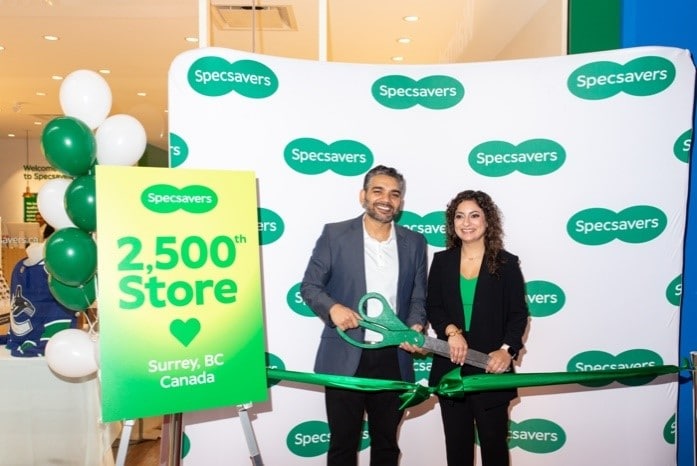 Specsavers celebrates this achievement in Canada alongside local owner and optometry partner Dr. Mannie Dhillon. All Specsavers clinics and optical stores are owned by local optometrists and opticians under a supportive franchise partnership model.
Click HERE for the full press release.