Bausch + Lomb Launches Biotrue® Advanced Multi-Purpose Solution in Canada
Friday, December 2 2022 | 15 h 32 min | New Products, News, Press Release, TechNews
Bausch + Lomb announced the Canadian launch of Biotrue Advanced Multi-Purpose Solution. The new contact lens solution, which was launched as Biotrue Hydration Plus in the United States in June 2022, is formulated to provide more moisture on lenses and deliver advanced cleaning and disinfection.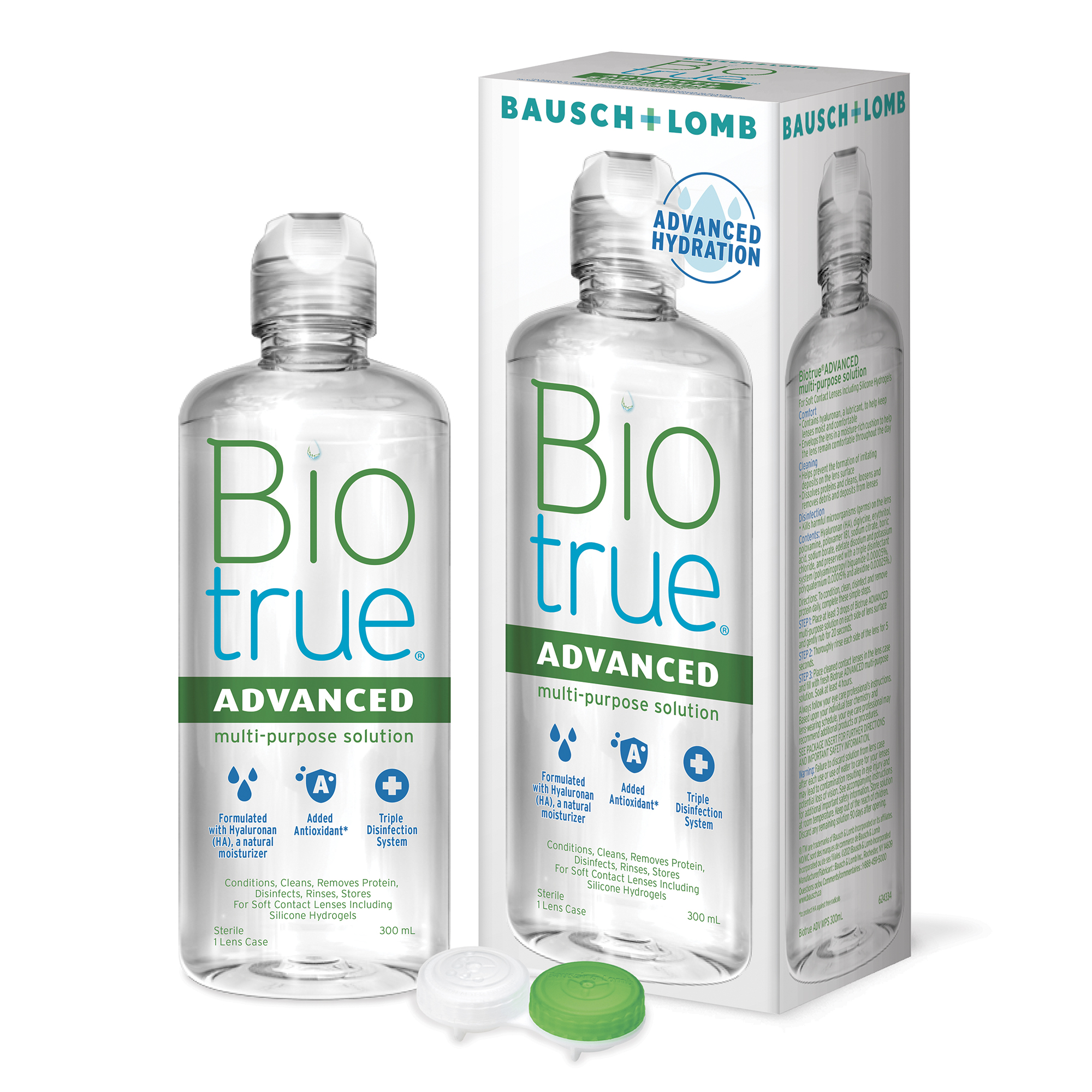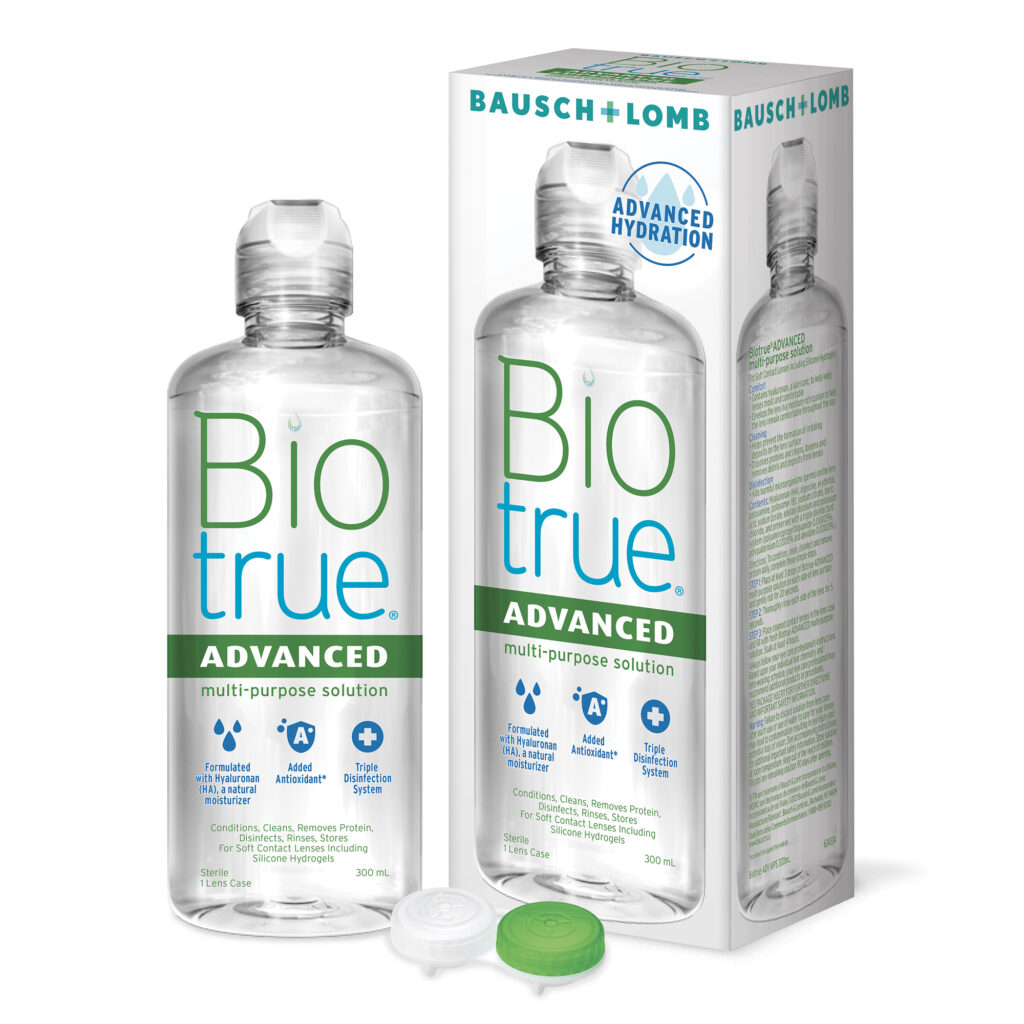 "Biotrue Advanced builds upon our original Biotrue®. Biotrue Advanced is designed to meet the needs of patients who depend on their contact lenses for the majority of the day. In fact, one-third of contact lens wearers experience contact lens dryness," said Geoff Brodkorb, Business Unit Head, Consumer Healthcare and Vision Care, Bausch + Lomb Canada. "This new, innovative multi-purpose solution provides contact lens wearers with advanced comfort and allows them to experience more moisture on their lenses for up to 12 hours, as compared to the original Biotrue."
Biotrue Advanced contains 25% more hyaluronan (HA), a moisturizer found naturally in tears that envelops the lenses in a moisture-rich cushion, as compared to the original Biotrue. The new solution also contains a combination of ingredients inspired by the Tear Film and Ocular Surface Society's DEWS II report. These ingredients include potassium, an electrolyte which plays an important role in preserving balance of the ocular surface, as well as erythritol, an antioxidant which protects HA against free radicals. Biotrue Advanced is the only contact lens solution that includes HA, erythritol and potassium.
Click HERE for the full press release.