Transitions Publishes Five Trends for the Optical Industry in 2023
Wednesday, April 12 2023 | 16 h 32 min | News, Press Release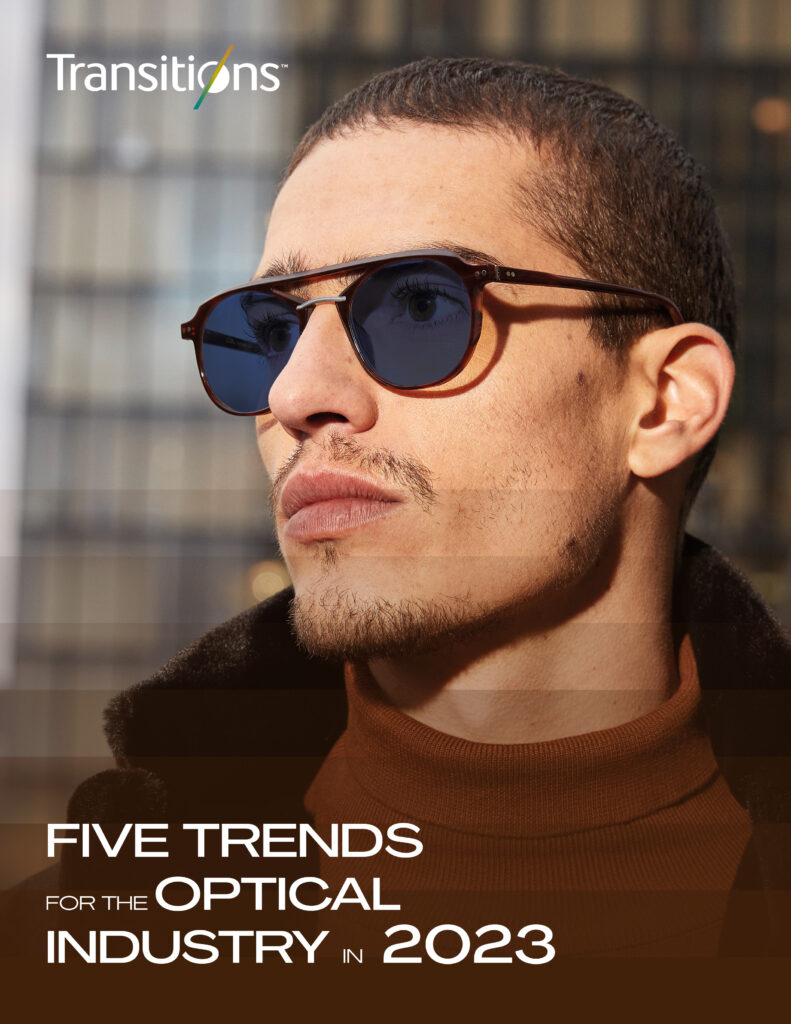 Transitions Optical has released a new trends report that highlights five trends for the optical industry in 2023. The report and trends were curated based on research and insights that resulted from in-depth conversations with Transitions Pro Forum members in the United States and Canada.
The report from Transitions provides an overview of five optical industry trends that today's eyecare professionals can leverage to enhance patient and staff engagement, improve overall satisfaction, and grow their practices.
The five trends are:
Do more with every patient: understanding impacts of the pandemic.
Keep employees engaged: addressing needs with a people-first approach.
Focus on community: making a difference hyperlocally.
Keep an eye on a sustainable future: offering products to meet demands hyperlocally.
Embrace a hybrid approach: connecting with patients online and off.
"The optical industry has evolved significantly in recent years, as have the needs and desires of patients and employees," said Arnaud Rajchenbach, marketing and sales manager, Transitions Optical Canada. "The trends we identified, as well as the report that followed, were created to highlight actionable changes that eyecare professionals can implement to gain a competitive advantage in the future."
To learn more about the five trends or view the report, visit Transitions.com/en-canadapro/education-product-knowledge.
Click HERE for the full press release.