Dry Eye Innovation Summit
November 11

-

November 13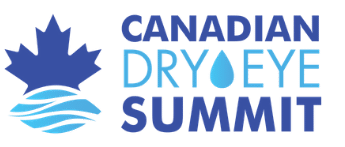 -November 11 – Dry Eye Innovation Summit
       This event is a place for sponsors of the event to showcase new and exciting technologies in optometry.
       This is a live event that is broadcasted on Youtube and Facebook.
-November 12-13 Dry Eye Summit
      Canada's Premiere Dry Eye Meeting – 10+ COPE hours for CE
     This event is for OD's and assistants.
      We will have speakers, panel discussions, q&a and sponsor speakers.
      We will have a dedicated assistant track for this event. The track will have hands on demonstration and classroom learning.
      Tradeshow