Dr. Matthias Metz at the helm of Carl Zeiss Vision
Thursday, January 22 2015 | 00 h 00 min | Appointments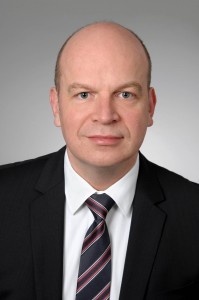 As of July 1, 2015, Dr. Matthias Metz will step into the new position created on the executive board of directors at Carl Zeiss AG and will become President and CEO of Carl Zeiss Vision International.
The new executive board member will be responsible for Vision Care and Consumer Optics business groups. This underscores Carl Zeiss AG's goal to adopt a portfolio approach, using market segmentation.
Dr. Metz has up to now held the position of  chief sales and marketing officer at Fackelmann, a supplier of household, kitchen and bathroom goods. Carl Zeiss executives believe this experience is valuable for their objective to strengthen their consumer-oriented product sales.
For further information: http://www.zeiss.com/corporate/en_de/media-forum/press-releases.html?id=C65C0D445DE2AE9FC1257DCC003B6330