Transitions Optical Announces Jose Alves General Manager, Americas
Friday, April 3 2015 | 00 h 00 min | Press Release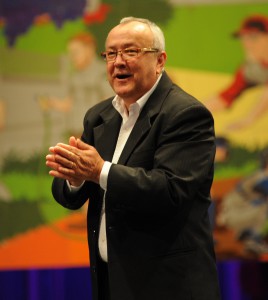 PINELLAS PARK, Fla. – Transitions Optical, Inc. has named Jose Alves general manager, Americas, effective immediately. Alves will succeed Bertrand Roy, who will focus on his role as CEO of Transitions Optical.
Alves will retain his current responsibilities for Latin America, and will expand his role to include the North American region and Global Channel Management which encompasses laboratories, retailers, buying groups and managed vision care. In his expanded role, Alves will oversee lead the development and execution of strategic plans to ensure the profitable growth of Transitions Optical's business in both regions while also nurturing and developing the downstream side of business. After living in Sao Paulo, Brazil for almost twenty years, Alves will relocate back to Pinellas Park.
"Jose's knowledge of our industry, our business and the Americas market – combined with his extensive history with our company – make him an ideal choice to lead our strategies in these markets," said Paddy McDermott, president, Transitions Optical.
Alves joined Transitions Optical in 1991 as Production Operator, and since then, has held several roles across the organization. He was instrumental in building the company's business in Latin America, being named the first Account Representative for Latin America in 1993 and quickly advancing in 1995 to Account Manager and then to Regional Manager in 1999. In 2004, he was appointed to his most recent role as General Manager, Latin America.
About Transitions Optical, Inc. Transitions Optical is the leading provider of plastic photochromic (adaptive) lenses to optical manufacturers worldwide. Having been the first to successfully manufacture and commercialize plastic adaptive lenses in 1990, and as a result of its relentless investment in research and development and technology, Transitions Optical offers a wide variety of products, setting new standards of advanced performance to provide ever increasing visual comfort and UV protection. Product leadership, consumer focus, and operational excellence have made the Transitions® brand one of the most recognized consumer brands in optics.
Transitions Optical has been awarded the Gallup Great Workplace Award for 2013 for the fifth consecutive year.
For more information about the company and Transitions lenses, visit Transitions.com or TransitionsCanadaPRO.ca.
Contact
Courtney Myers                                       Isabelle Tremblay-Dawson
Havas PR                                                   Transitions Optical
412 456 4707 tel                                        800 533 2081 tel 2100 ext
courtney.myers@havasww.com            ITremblay@Transitions.com