Transitions Announces Availability of New Poster and Patient Brochure
Tuesday, July 21 2015 | 00 h 00 min | Press Release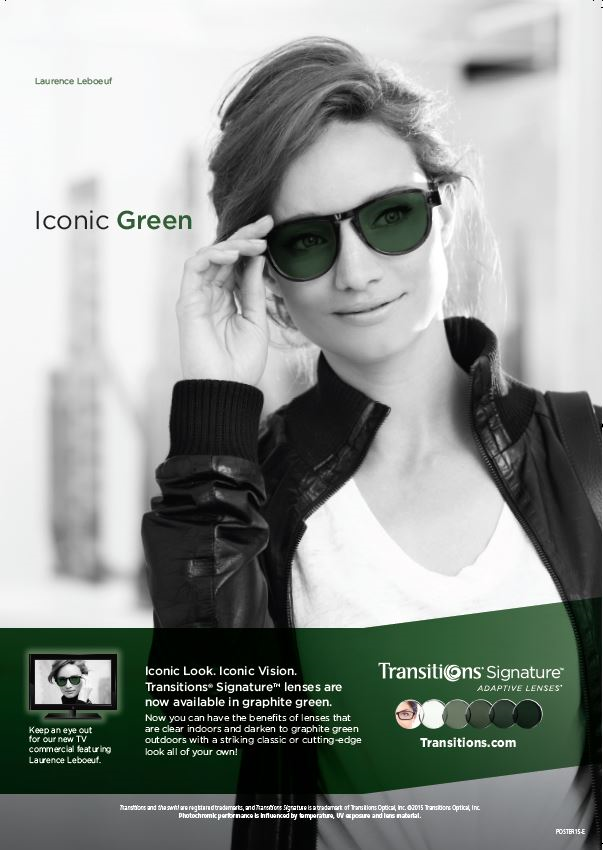 Transitions Optical, Inc. has released new point-of-purchase materials for 2015. The resources tell a more stylistic and glamorous adaptive lens story and complement Transitions Optical's new television ad for Transitions® Signature™ graphite green lenses, featuring Canadian actress, Laurence Leboeuf.
New materials for 2015, available in English and French, include:
A poster that tells a more stylistic adaptive lens story of Transitions Signature graphite green lenses. Eyecare professionals can display this in their office to let patients know that they are a provider of authentic Transitions®
A consumer brochure, designed to help patients find the Transitions lenses that best fit their lifestyles, overviews the options available through the Transitions® family of products, including Transitions Signature
Both resources can be ordered online at www.TransitionsCanadaPRO.ca and through customer service at CustomerServiceCanada@transitions.com or 1-877-254-2590.