OSI Announces New CEO
Friday, August 28 2015 | 00 h 00 min | Appointments, Press Release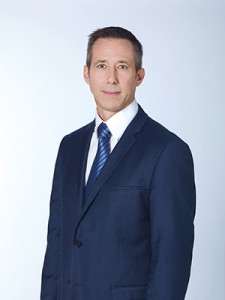 Dr. Carol Marois, Chairman of the Board of Optometric Services Inc. (OSI), is pleased to announce the appointment of Mr. Patrice Lacoste as CEO. He will also be part of Sécuro Vision's Board of Directors, an OSI subsidiary.
Mr. Lacoste holds a Bachelor of Mechanical Engineering from the University of McGill as well as an MBA from Montreal's HEC. He also completed the Advanced Management Program at Harvard Business School. Mr. Lacoste joined OSI this past February as Executive Vice-President. Before joining the company, he was President of Québec Loisirs.
Founded in 1983, OSI is Canada's largest network of independent optometrists. With total sales of nearly $200M per year and over 150 employees between head office and its subsidiaries, the company is the buying group of choice to roughly 1,500 optometrists in over 750 clinics across Canada.
OSI developed a complete line of products and services in order to meet the unique needs of its clients. The company developed one of the most recognized bilingual clinic management software on the market and ensures its development, sales and support. OSI also holds its own Marketing Agency, which offers tailored services to its clinics and suppliers thanks to its extensive industry knowledge.
Through its subsidiary, Sécuro Vision Inc, OSI is also leader in Canada's industrial eyes and face protection market. Among its many clients are major businesses across Canada. OSI is also associated with Optometrists in operating the OptoPlus banner that includes over 25 clinics spread across major cities in Quebec.