New WCO President to Focus on Education and Advocacy
Wednesday, September 9 2015 | 00 h 00 min | News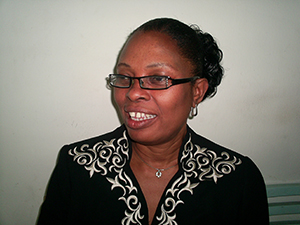 Announced during the WCO general delegates meeting in Medellín, Colombia, on August 16, Dr. Uduak Udom will take over the World Council of Optometry (WCO) leadership fromthe outgoing President, Canadian OD Susan Cooper. Dr. Udom was formerly the president of the African Council of Optometry and the first female president of the Nigerian Optometric Association.
In her speech, Dr. Udom outlined the goals for her two year term: "The mission of WCO is to facilitate the enhancement and development of eye and vision care worldwide via education, humanitarian outreach and policy development. I want to state that this will be my reference point during the coming two years." Dr. Udom also emphasized her commitment to advocacy training.
Canadian OD Dr. Scott Mundle was named President Elect and will take over from Dr. Udom following the 2017 World Congress of Optometry in Hyderabad, India.
Further Information: http://www.worldoptometry.org/en/news/index.cfm/Newly%20elected%20WCO%20President%20will%20focus%20on%20education,%20advocacy%20and%20collaboration