Seva Canada Receives 2015 Champalimaud Vision Award
Friday, September 18 2015 | 00 h 00 min | Awards
Seva Canada, along with their partners in the Kilimanjaro project, Seva Foundation and the Kilimanjaro Centre for Community Ophthalmology (KCCO), received the Champalimaud Vision Award on September 7th, for their contributions alleviating vision problems in the developing world.
The Kilimanjaro project is dedicated to fighting poverty and blindness in east Africa. "Two-thirds of blind people worldwide are women and Seva Canada's programs are designed specifically to develop strategies to reduce gender inequity and provide the necessary care to women and girls," said Penny Lyons, Executive Director of Seva Canada. "Women and children are not able to travel freely and in most cases will stay blind until eye care comes to their doorstep. Simple strategies are often the most effective in overcoming the barriers women and girls face in accessing care."
Established in 2007 to recognize contributions to vision research, the Champalimaud Vision Award includes a 1 million euro prize and is administered by the Champalimaud Foundation, associated with a Portuguese biomedical research clinic.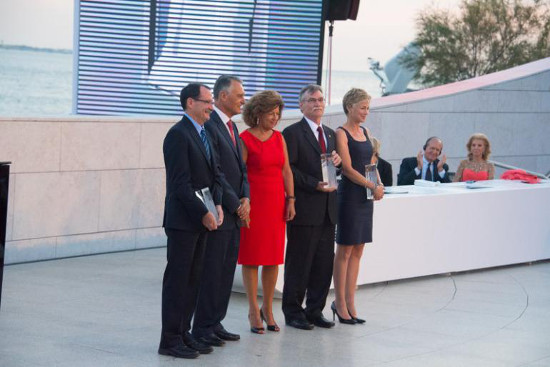 Further information: http://www.seva.ca/news/champalimaud-vision-award/