Carrera Announces Jared Leto as the Face of the Carrera 2016 Campaign
Friday, January 22 2016 | 00 h 00 min | Agreements and Partnerships, Press Release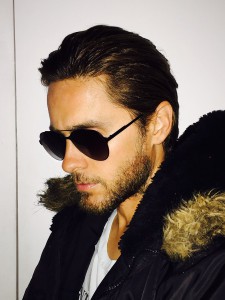 Carrera announces Academy Award Winning actor, musician, director and entrepreneur Jared Leto, as the new face of the 2016 Carrera Eyewear campaign. In celebration of the brand's 60th Anniversary, Carrera has chosen one of the world's most unconventional talents to represent the brand's new "Maverick" collection.
Debuting in February, the new and bold Maverick Collection will reveal an updated shape, a unique bridge construction and overall lightness. Super thin frames for both optical and sun developed to provide a lightweight experience for all-day comfort and a contemporary look.
The international advertising campaign will launch worldwide starting February 2016.
To read the full press release, click HERE.
Photo credit: Jared Leto