ZEISS Expands OCT Portfolio for Small Eye Care Practices with Primus 200
Wednesday, March 9 2016 | 00 h 00 min | New Products, Press Release
PRIMUS 200 is a versatile optical coherence tomography (OCT) system designed to help eye care providers expand their practices and raise their level of clinical care. As OCT is the standard of care for many types of eye diseases, PRIMUS, with key applications for the posterior and anterior segment of the eye, enables practices to broaden their in-house services to a greater range of patients.
The Primus 200 is available to order in Canada and many countries in Europe. The device is not approved for sale in the United States.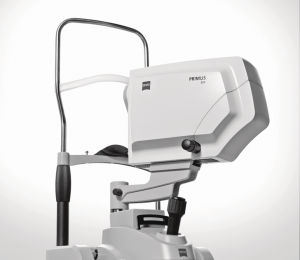 View Full Press Release here.
View product information here.