Launch of Our Children's Vision Campaign
Tuesday, April 19 2016 | 00 h 00 min | News, Press Release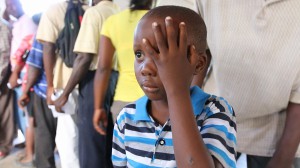 (New York, NY) Optometry Giving Sight was pleased to co-host the official launch of the Our Children's Vision Campaign at the Australian Consulate in New York.
This new global campaign has been initiated by the Brien Holden Vision Institute and the Vision for Life™ fund, created by Essilor. It seeks to bring together governments, development agencies, the private sector, eye health practitioners and communities with the goal of screening 50 million children worldwide for vision impairments by 2020 and creating access to appropriate services for those who need them.
Optometry Giving Sight is a global partner in the campaign and will seek to mobilize support from the global optometric community.
 Click HERE to read the full press release.
(Photo: courtesy Cielo Pictures)