Modern Design Meets Urban Lifestyle: neubau eyewear
Wednesday, August 17 2016 | 00 h 00 min | New Products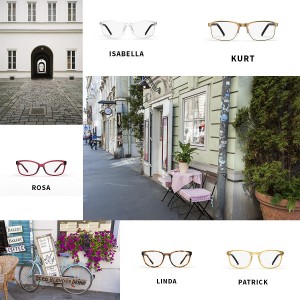 neubau eyewear is a homage to creativity, innovation and the zeitgeist of the Millennial Generation. The worldwide launch of the optical eyewear collection was in June 2016 with 12 models in six colours each, with the first neubau sunglasses collection to follow in October 2016.
From conception to production, neubau eyewear (part of the Silhouette family) is an Austrian product, combining an urban way of life with innovative design and ecologically sustainable manufacturing. This is how spectacles for comfortable daily wear are made that are both light in weight and of the highest quality in finish, perfectly tailored to a modern, urban clientele, as befits the inspiration behind the brand.
Click here to view the lookbook.
Distributed by COS : @neubau eyewear  @coseyechannel