POLAROID – Making Design Affordable
Friday, August 26 2016 | 00 h 00 min | New Products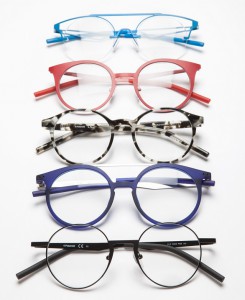 Polaroid Eyewear launches its revolutionary new optical frames collection, putting the brand once again at the cutting edge of style. Affordable design is the buzz word for the collection's unprecedented concept: design-led eyewear for everyone at unbeatable value for the price.
Rounded, square, rectangular and the more feminine cat-eye shapes are the basis for five different conceptual approaches. The rounded silhouette, in particular, most clearly emphasizes the various designs, in line with Polaroid's mission: to bring beauty to everyone's face, whilst allowing for our differing tastes, styles and features.
PLD D 100: For lovers of more architecture-led designs, Polaroid reinterprets the classic rimless style in a colorful, smart version. The lower front profile is visible, whilst the upper one is defined by a slim metal line which conveys lightness and personality to the new glasses. From classic square shapes to 1950s-inspired retro designs, this model is available in bold colors: matte black, red, green, bright blue and blue.
PLD D 200: This softly rounded and ultra-lightweight metal optical frame features a modern design for a fresh, contemporary look and is available in up-to-the-minute shades of matte black, orange, red, blue and purple.
PLD D 300: A more classic style completes this timeless panthos optical frame which is offered in black, red, matte black, Havana brown, Havana grey and Havana blue.
PLD D 400: This contemporary shape, with a double bridge, features a playful mix of injection-molded materials and steel, for an ultra-lightweight feel and a modern look. This optical frame comes in matte black/matte ruthenium, Havana/dark ruthenium, blue/ruthenium, red/ruthenium, grey/light gold and green Havana/ruthenium.
PLD D 500: Lightweight metal is combined with slim profiles, for an ultra-comfortable, practical design. The rounded shape is presented in red, blue, semi-matte black, palladium/grey and grey/gold.
Distributed by Safilo Group: www.safilo.com