Safilo Announces Entry into Wearables through Canadian Connection
Monday, December 26 2016 | 00 h 00 min | Agreements and Partnerships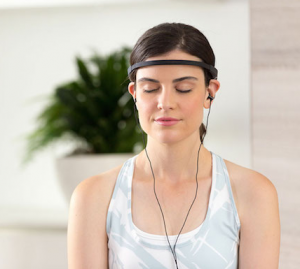 Safilo Group announced a partnership and licensing agreement with Interaxon Inc, a Toronto-based world leader in sparse EEG (electroencephalography) brain sensing technology that has been validated with over 100 research partnerships, including University of Toronto, McMaster University, NASA, IBM and others. Interaxon's MUSE technology enables consumers, athletes and healthcare professionals to enhance personal wellness by helping improve their mental focus.
Safilo will enter the wearable segment by integrating Interaxon's Muse technology into a new product SafiloX, which will debut at the Consumer Electronics Show (CES) in Las Vegas in January.
Luisa Delgado, CEO of Safilo Group, said. "It is neither another example of technology mounted on frames, nor technology for its own sake.  With SafiloX our group leverages its legendary passion for product and people for a wearable eyewear proposition of unparalleled fit and comfort, aspirational design and style, and compelling consumer relevance,"
Both Canadian and Italian scientific research partnerships with SafiloX are already underway, including at the University of Toronto, University of Victoria, as well as the neuropsychology and cognitive neuroscience centre at the Cattolica University of Milan.