BC Doctors of Optometry Announces New CEO, Pria Sandhu
Thursday, January 12 2017 | 00 h 00 min | Appointments, News, Press Release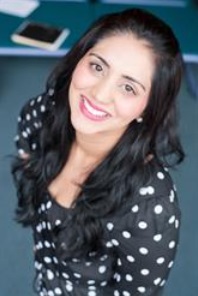 VANCOUVER, BC- On behalf of the Board of Directors, Gurpreet Leekha, President, is pleased to announce the appointment of Ms. Pria Sandhu as Chief Executive Officer (CEO) of BC Doctors of Optometry effective Wednesday, February 1, 2017.
Ms. Sandhu takes the helm at BC Doctors of Optometry after nearly a decade as Executive Director of Resident Doctors of BC. In this leadership role, she was responsible for the vision, mission and strategy of Resident Doctors of BC. She has a diverse background in strategic and operational leadership, stakeholder relationships and financial management.
"As the optometric environment continues to evolve in BC, I'm thrilled that we'll continue to have a strong CEO to manage the changing professional landscape," said Dr. Leekha. "Ms. Sandhu is an accomplished strategic health care professional who is passionate about health promotion and prevention initiatives."
"I see this as an exciting time to join BC Doctors of Optometry," remarks Pria Sandhu. Ms. Sandhu stated that her number one priority will be people; leveraging collaborative relationships to shape the long-term future of the Association and best serve its members, key stakeholders and the dedicated team.
The Board of Directors would like to sincerely thank Ms. Cheryl Williams for her considerable contributions as BC Doctors of Optometry CEO. Her efforts had a lasting and positive effect on the Association.
Source: http://www.marketwired.com/press-release/bc-doctors-of-optometry-announces-new-ceo-pria-sandhu-2187835.htm