Canadian Eye Care Business Review – Launch Announcement
Thursday, January 26 2017 | 00 h 00 min | News, Press Release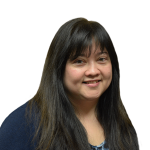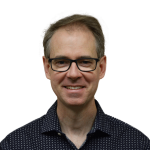 Today marks a landmark day for eye care in Canada. The launch of the very first business focussed publication geared towards Canadian EyeCare providers. Both of us are extremely excited to be involved in this initiative. It is our view that this platform will address a need that has gone unmet for too long, namely, Canadian focused practice management tactics and advice.
For years, we have had to rely on content from our colleagues south of the border, while excellent in its own right, often times it is not applicable to a Canadian setting. Our goal over the coming months is to bring a Canadian perspective to the running of a successful eye care practice. Stories from your peers and thought leaders here in this country will help you shape and form your practice ensuring your practices' success for years to come.
Eye care in this country and all over the world is changing faster than ever. Being an excellent clinician is no longer the sole ingredient for success. We spend countless hours improving our clinical acumen to deliver the best patient care possible but we often times neglect the business aspect of the practice.
Why is that? Well, that part of running a practice is hard for us, the entrepreneurial spirit required to do so is not typically found in the OD's DNA.  The ability to continue to provide the highest level of patient care hinges upon maintaining a successful and viable practice. Canadian Eye Care Business Review is here to help! 
We also want to thank the sponsors of this initiative who's participation will be key to its success. By becoming involved they are contributing to our learning and advancement.  A special thanks goes out to Carl Zeiss, J & J Vision Care, FramesData and the other sponsors whose presence you will see throughout this publication.
As this publication begins it's journey we will endeavor to bring you practical business advice and tactics from your Canadian peers that you can begin to implement into your practice immediately. Like you, we face the same challenges and market forces on a daily basis, by collaborating together and sharing best practices we help ensure that Optometry not only survives in the future but thrives!