Jason Dorsey Teams Up with Essilor Canada at Upcoming Roadshow
Friday, March 31 2017 | 00 h 00 min | News, Press Release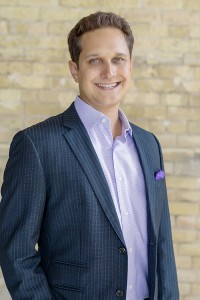 Jason Dorsey is the leading Millennials and Gen Z expert, a researcher, acclaimed international speaker and best selling author. He has been featured on CBS, Fortune, The New York Times, BBC, Fox, USA Today, CNBC, Bloomberg, WSJ, 60 Minutes, 20/20, The Today Show and has over 1,000 standing ovations to his credit. He is the author of Y-Size Your Business and My Reality Check Bounced! He is also the Chief Strategy Officer at The Center for Generational Kinetics where he leads research for companies and organizations around the world.
Jason Dorsey's passion is solving tough generational challenges for organizations and leaders. He brings a new approach to generations based on his breakthrough research… and he is funny, too.  A key takeaway: Generations are not a box. Understanding them gives us powerful clues that drive measurable results. More sales. Better teams. Stronger engagement.
Other speakers and details of the Roadshow and Alive Summit will be announced in the coming months. The number of participants will be limited so it is recommended to pre-book now with your Essilor Sales Consultant to reserve your seat.
Watch Jason Dorsey during speaker events:
Watch Jason Dorsey on Millenials on CBS:
Watch Jason Dorsey's latest TEDx talk on Gen Z:
To read the full press release, click HERE.