OAO Symposium & Infomart Educates and Inspires
Tuesday, April 18 2017 | 00 h 00 min | Events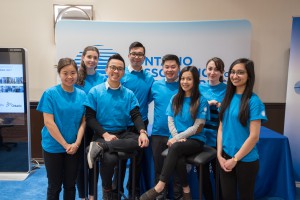 The Ontario Association of Optometrists (OAO) hosted over 600 optometrists and optometric staff in Toronto for its annual Symposium and InfoMart at the Toronto Sheraton Centre Hotel April 7-9. Over 60 hours of high-level education with speakers from across North America highlighted this three-day event.
The OAO InfoMart was sold-out for exhibitors, with 80 booths packing the show floor and featuring the latest in equipment, advancements in pharmaceuticals, frames, lenses, business services and more.
The show's Cappuccino Bar, with caffeinated hot drinks made by professional baristas, returned for the second straight year, to the delight of attendees. Johnson & Johnson sponsored a Friday night reception for the delegates.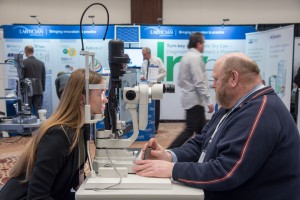 Saturday featured a plethora of terrific educational speakers. The Marquee Lunch Keynote Speaker was TV host and entrepreneur Amber Mac, who talked about social media steps to grow your business, sponsored by Alcon.
Sunday opened with the OAO Annual General Meeting, followed by a Town Hall where members had the opportunity to have their voices heard regarding their profession. The OAO. Sunday's keynote speaker was Dr. Richard Adler, who spoke about Understanding the Psychology of Dry Eye.
Mark your calendar for next year's event in Toronto from April 13 – 15, 2018.