New Appointment at New Look Vision Group
Monday, May 1 2017 | 00 h 00 min | Appointments, News, Press Release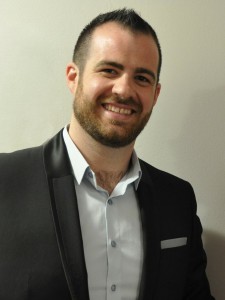 New Look Vision Group welcomes within its team Mr. Antoine Valette as Production Manager for our central laboratory in Montreal.
Over the last ten years, as a production system and industrial maintenance engineer, M. Valette was able to develop expertise in the optical field within the Essilor and Nikon groups. During the last five years, he was a senior manager for the eight Nikon laboratories in North America.
Mr. Valette is recognized for his strong analytical mind, his ability to solve problems, his communication and mobilization skills as well as his team spirit.
He will be responsible for planning, coordinating, directing and controlling the production activities in order to meet the New Look Vision Group short and mid-term performance, development, and efficiency objectives.
The New Look Vision Group network includes 230 stores and over 700 optical professionals throughout Canada.
To read full press release, click HERE.