Safilo Appoints Andrea Bulgarelli New Digital Transformation Director
Wednesday, December 5 2018 | 12 h 02 min | Appointments, News, Press Release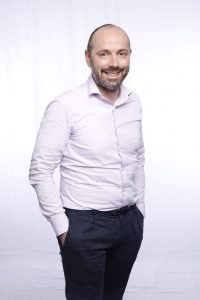 Safilo appoints Andrea Bulgarelli as Digital Transformation Director, effective December 3. In his role, Andrea will lead Safilo's E-commerce program, as part of the Direct-to-Consumer corporate strategy and will report to Angelo Trocchia, Group's CEO. Andrea will be based in Padua.
"Digital is at the core of our growth and development strategy, we are therefore very happy that Andrea is joining our company. With his leadership we can finally accelerate our e-commerce business, further substantiating our digital transformation," comments Angelo Trocchia. "With his extensive experience in the fashion industry focusing on omni-channel retailing, brand digital identity and digital evangelization, we are now well set to implement our digital strategy, a key pillar of our 2020 Plan."
In his career, Andrea lead the digital processes for the creation of the international e-commerce websites for Max Mara Group. More recently, at Benetton, he restructured the management of all consumer-facing touchpoints, developing this project into a Digital Hub.
Source: Safilo