Transitions Style COLORS Exceed 2018 Sales Expectations
Friday, February 15 2019 | 08 h 41 min | News, Press Release
In 2017, the Transitions Academy presentation made a major pivot, positioning the brand as young, hip and stylish– no longer Grandfathers' Transitions. The message was highlighted with the announcement of new Style COLORS and light-activated new Style Mirror options as well fresh new creative to reinforce the brand's lifestyle attributes.
Optik Magazine reported the event and attendee's enthusiasm for the new Transitions brand message and Style colours. So, how have things progressed over the year?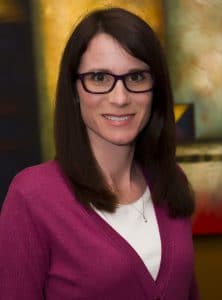 At this year's Academy, held in Orlando February 3-6, Patience Cook, Transitions Director, North America Marketing, was obviously pleased to report that Style COLORS had achieved substantial month over month growth from the July launch to year end, achieving 175% of the full year forecast in just 6 months.
While 2018 Transition Academy message focused on two new technologies planned for 2019, GEN 8, and Acuvue Oasys with Transitions 2-week contact lenses, the Transition's lifestyle brand image continued to resonate throughout the event.
"Light Years Ahead", the 2019 Transition Academy tagline echoed the positioning of the GEN 8 version with superiority claims in the functional attributes of photochromics lenses. Acuvue Oasys with Transitions bona fides were validated by the product's selection by Time Magazine as one of 2018's Best Inventions.
Last year's enthusiastic response to the new Style COLORS appears to have been predictive of the 2018 results. No doubt the Transitions brain trust is looking forward to presenting continued positive results in 2020 from Style COLORS and the new technology offerings.
Acuvue Oasys with Transitions Light Intelligent technology will be available to order on April 1 in Canada and Transitions Gen 8 is expected to be available in the summer 2019.
Related Posts