Mysterious Australian Aboriginal Art is Transformed into Canadian Eyewear
Monday, March 4 2019 | 18 h 06 min | New Products, VOILÀ New Releases
The natural beauty of the Pacific Northwest as interpreted by First Nations' artists has been the foundation of the AYA collection by Claudia Alan.
Carla D'Angelo, Claudia Alan founder, has reached back to her childhood years spent in Australia, to draw upon the Aboriginal artform known as Australian Dot Art to create a new line of frames called Landlines.
Australian Dot Art has its roots in the ephemeral practice of drawing in the desert sand and on the body, only to be washed away from the prying eyes of foreigners by wind and rain to hide their secrets.
In the 1970s the art form began its transformation to canvas. Concerned that the sacred and secret objects depicted permanently on canvass would reveal their stories, the artists began to eliminate the sacred elements and abstracted the designs into dots.
What resulted are acrylic artworks that are a beautiful blend of traditional and contemporary, imparting a modern 3D design and a sense of movement and rhythm.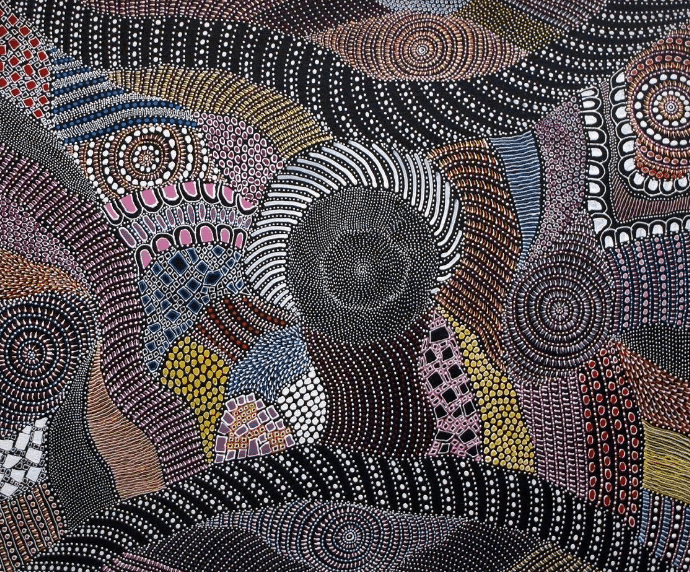 Through a collaboration with Aboriginal artist Amanda Westley, this traditional art form has been transposed to fashion frames to be enjoyed and appreciated in Canada and beyond.  
Amanda uses a combination of ocean and earth colours to represent the landscapes of her home town near the ocean. She has also introduced brighter colours such as pink and orange to capture the fleeting beauty of different seasons as well as different times of the day.
AYA Optical creator Carla D'Angelo, said, "Growing up in Australia and Canada gave me an appreciation for both indigenous art forms. The Australian dot art is traditional and contemporary at the same time. It is one of my bigger risks introducing Australian art into the Canadian market, but I believe the art is so appealing and captivating that the appeal will transcend borders."
The Landlines collection feature traditional Aboriginal dot art across the brow lines and temples. They are truly unique and on trend.
More Information:
View the Landlines collection