New Elasta and Emozioni American Eyes Campaign Revealed
Thursday, April 11 2019 | 14 h 09 min | News, Press Release
Safilo unveils its 2019 American Eyes marketing campaign, in celebration of its Elasta and Emozioni ophthalmic collections.
This year's campaign stars Peter Tacia, O.D., and colleague Heidi Dancer, optician, of Drs. Seals, Tacia, Bartz, Zainea, Whitmore, Lark of Alma, MI. The campaign was shot on location in their Alma practice and will run in various eyewear trade publications this year.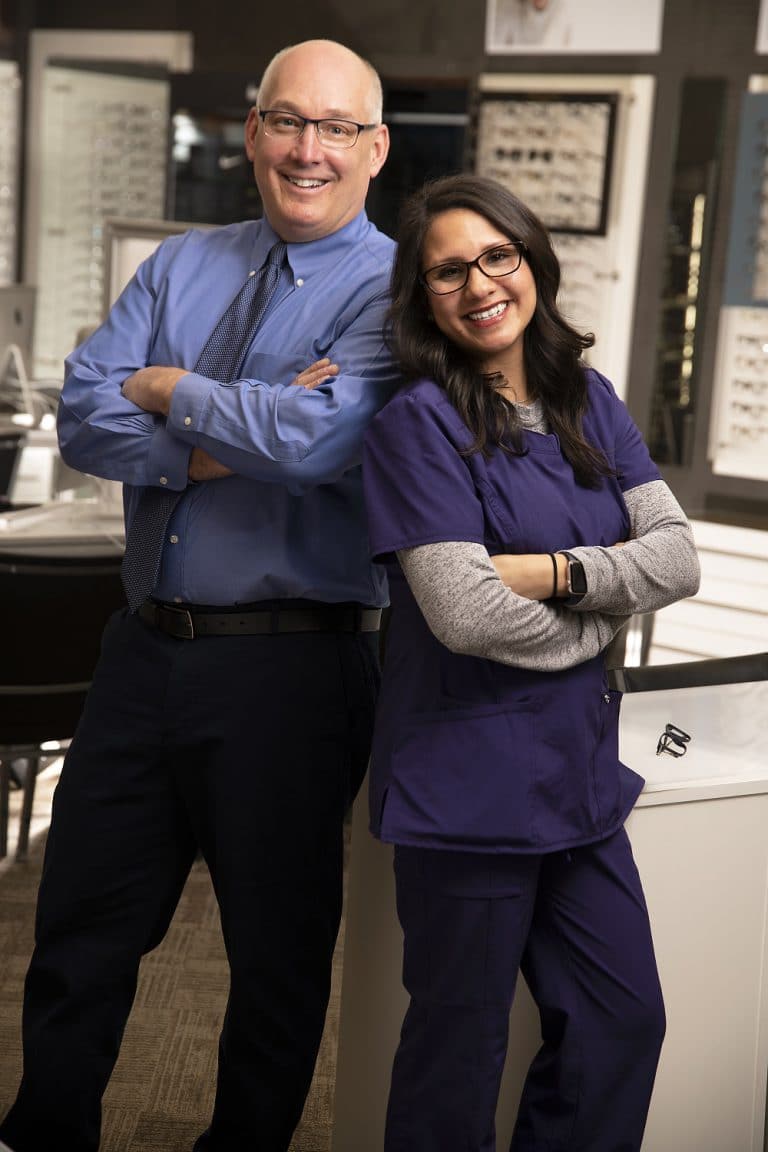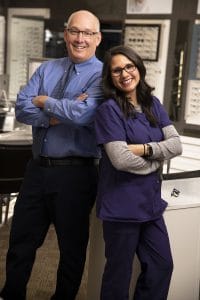 This marks the third year in a row that Safilo has looked to trusted eye care professionals to star in the Elasta and Emozioni campaign.
The American Eyes campaign concept was first introduced in 2017 in celebration of the North American reintroduction of Safilo's flagship Elasta and Emozioni ophthalmic collections. A marketing campaign, as well as a captivating photo exhibition – timed to Vision Expo East – paid homage to American opticians across the country – celebrating the people, optical shops and landscapes they called home. A total of eight Safilo customers were included based on their unique locations and high regard for the Elasta and Emozioni collections, of which, Wichryk Eye Associates of Macungie, PA was also featured.
Click HERE for the full press release.