EssilorLuxottica Enters Talks with Mega European Optical Retailer GrandVision
Wednesday, July 17 2019 | 16 h 55 min | Acquisitions, Latest News
Both EssilorLuxottica and European optical retail giant GrandVision NV of the Netherlands have confirmed ongoing discussion on the possible sale of HAL Holding NV's majority stake in Grand Vision.
Who is GrandVision?
GrandVision is a Netherlands-based global optical retailing giant with over 7,000 stores in more than 40 different countries across Europe, North & Latin America and Asia and a significant online optical business.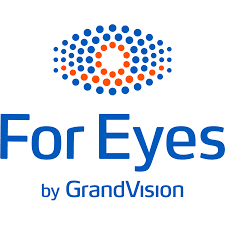 GrandVision's origins date back 128 years to an optical business in Finland. The group gained momentum when the international investment company HAL Holding entered the optical market in 1996 by first acquiring the Dutch and Belgian operations of Pearle Vision. The further growth was fueled by numerous further acquisitions including, eventually, the French based GrandVision SA in 2005. 
In 2011 the two multi-national groups Pearle Europe and GrandVision merged into a single entity under the GrandVision name. Well-known local banners include Apollo-Optik in Germany, Générale d'Optique and GrandOptical in France, Pearle in the Netherlands, Belgium and Austria, and Vision Express in the multiple European countries, middle east and Europe.
In North America, For Eyes, a Pensylvannia-based optical retailer with now over 100 stores in USA, was acquired by GrandVision in 2005. There are no GrandVision banners operating in the Canadian optical market.
HAL Holding currently has a 76.72% stake in GrandVision
What's the Deal?
According to GrandVision and EssilorLuxottica, HAL approached GrandVision for the possible sale of HAL's stake in the retailer at a purchase price of 28 Euros per share. For the past year the stock has been trading between 18.35 and 22.96 Euros and closing at 21.04 Euros on July 16th.
At the discussion price, the transaction would be in excess of $5 Billion Euros, (approx. 7.8 Billion $CAD).
Both companies indicate the discussions, including price, will be subject to continued evaluation and discussion during the coming weeks and further review by the parties' boards of directors.
Press Release from GrandVision