Transitions Optical Forms Canadian Pro Forum and Announces Members
Wednesday, August 28 2019 | 16 h 44 min | News
Transitions Optical has announced the formation of an advisory Pro Forum in Canada. The group consists of Canadian eye care professionals and is intended to provide insights on a variety of industry topics, issues and trends, as well as feedback for the company on product recommendations, advertising, patient communication, demonstration tools and trade programs to meet patient needs. The group met for its inaugural meeting August 15-18 in Niagara Falls, Ontario, alongside the successful U.S. Pro Forum group, which was formed in 2012.
"Our Pro Forum has been invaluable to us as we seek to provide the best possible products for the widest group of patients, and the most effective tools and resources for the optical industry," said Patience Cook, director, North America marketing, Transitions Optical. "The Pro Forum's insights have consistently helped us learn and improve and adding the experience of this diverse and talented group of Canadian eyecare professionals will help us further meet patient needs."
The Pro Forum meets formally twice a year, during Transitions Academy and again each summer. Eyecare professionals from Canada who interested in joining the group can contact Transitions Customer Service at 1-877-254-2590 to inquire about additional slots.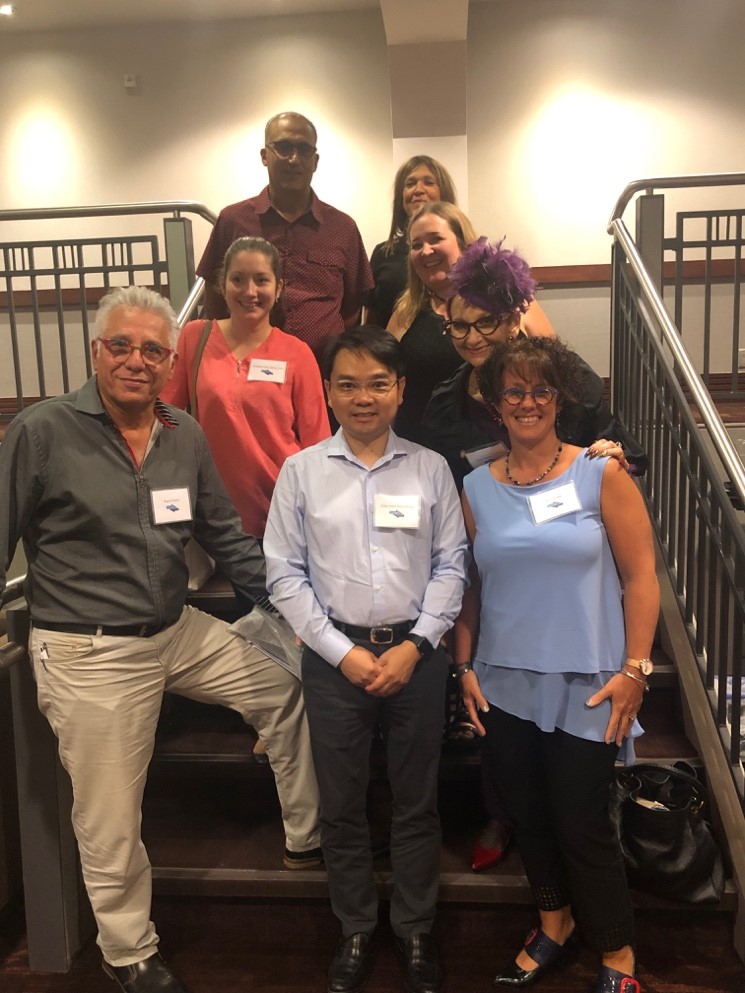 Meet the Canada Pro Forum Members for 2019:
Trisha Beal, O.D. – Brant Family Eyecare, Brantford, Ontario
Christine Paré-Denis, O.D. – Le Lunetier Blainville, Blainville Québec
Raouf Hakim, Optician – Lopticien.ca, Laval, Québec
Rachel Hill, Optician – Personal Optical, St. Catharines, Ontario
Eddy Kam Hong Hung, Optician – Eye Station Optical, Richmond, British Columbia
Trevor Miranda, O.D. – Cowichan Eyecare, Cobble Hill, British Columbia (not pictured)
Diana Monea, O.D. – Eye Health Centre, Regina, Saskatchewan
Marie Trudel, Optician – Ma Vue – Marie Trudel Opticienne, Québec City, Québec
Wael Yassein, Optician – The Eye Shoppe, Oshawa, Ontario