Grimard, Vision Care Centre, Winners at Transitions Academy Awards
Tuesday, February 4 2020 | 16 h 44 min | Awards, News
Capping off two full days of entertainment, education and engagement, the annual Transitions Academy, held in Orlando, FL, honoured their best-in-class partners 7 different categories. Several Canadian players are represented in the Award Finalists.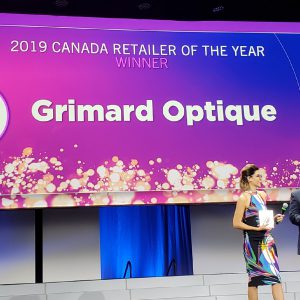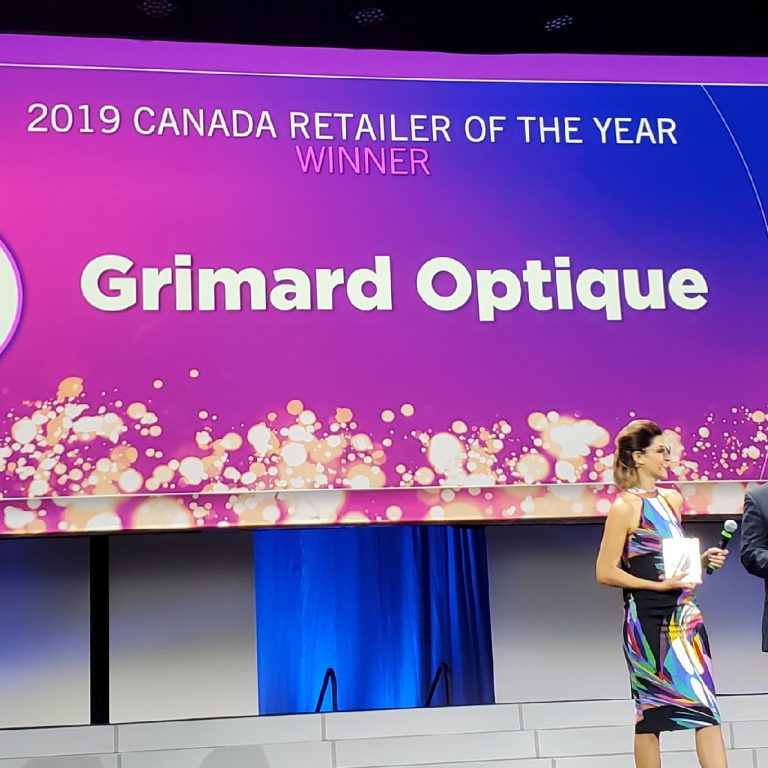 Grimard Optique was the winner of the Canadian Retailer of the Year category.
Vision Care Centre of Toronto, Ontario was named Canadian Eyecare Practice of the Year.
Here are the Finalists in the Canadian categories:
Canadian Eyecare Practice of the Year
Eye Station Optical, based in Richmond BC. Their 2019 initiatives generated a 30% penetration rate of Transitions lenses sales.
LOPTICIEN.CA, based in Laval, QC. Demonstrated an absolute increase in Transitions pairs sold of 68%.
Vision Care Centre, Toronto-based Optometry practice. Deployed interactive demo tools to generate 36.5% penetration rate for Transitions lenses.
Canadian Retailer of the Year
Grimard Optique, recently acquired by FYidoctors and COSTCO Optical Canada are the nominees for Canadian Retailer of the year
Several Canadian organizations are also nominated in categories that include international entrants.
Best in Marketing
Bonlook, founded in 2011 was among three finalists. The family-run business, defines its mission as providing an eyewear wardrobe with quality lenses featuring styles designed in Montreal.  Bonlook is up against nominees Spring Hill Eyecare, an independent Optometry practice in Tennessee, and Value Optical, a previous finalist in 2017 and 2018, based in Trinidad and Tobago.
Best in Training
Costco Canada earned a nomination in the training category and are up against LensCrafters (USA) and Walman Optical.