Transitions Donates $40,000 to Eye Disease Foundation for AMD Research
Wednesday, March 11 2020 | 09 h 08 min | News, Press Release
Transitions Optical recently announced a commitment of $40,000 to the Eye Disease Foundation for research into age-related macular degeneration.
The Eye Disease Foundation seeks to fund research to help prevent eye diseases and blindness, providing researchers with the necessary financing to perform their research. The Eye Disease Foundation is the only one in Quebec that dedicates all its financial resources to research on eye disease. It is also officially recognized by the Fonds de la recherche en santé du Québec (FRSQ) and by the Canadian Institutes of Health Research (CIHR), two organizations that fund research in all medical fields in Quebec and Canada. Transitions has been a partner of the Foundation for over 10 years.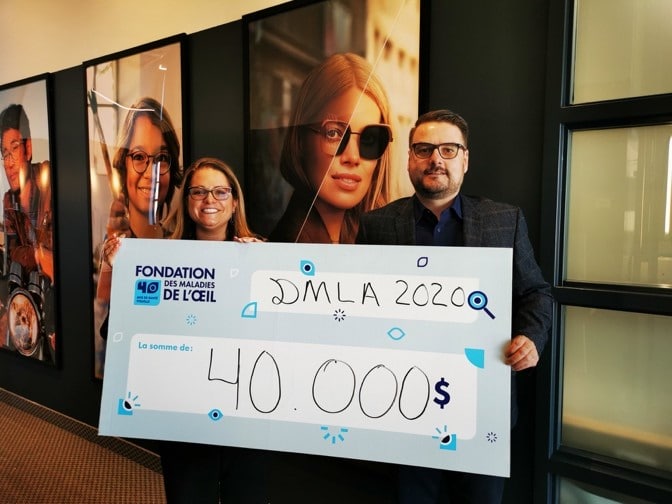 "The mission of the Eye Disease Foundation matches our ambition to provide photochromic lens technology that delivers the best possible performance, with hassle-free style and everyday eye protection," said Patience Cook, director North America marketing, Transitions Optical. "We are proud to support to the Foundation's goal of preventing serious eye conditions."
Click HERE for the full press release.