Montreal Area Optical Launches Pupillometer Protector to Keep Patients and Staff Safe
Monday, July 13 2020 | 11 h 55 min | New Products, News, Press Release
Montreal area independent optical, Centre de Vision Lalonde Spiro, is making an innovative and safe method they devised for taking PD measurements available to their opticians and optometrists across the country.
With the new social-distancing measures in effect, they wanted to find a simple and safe way to protect patients and opticians when taking pupillary distance measurements. Using a ruler places the opticians too close to their patients and the results were sometimes inaccurate, according the owner/optician Elliot Spiro.
"To solve this problem, we designed and developed a breath shield that allows us to take measurements using our existing pupillometer with minimal physical contact. Our solution works like plexiglass panels and the slit lamp breath shield. The pupillometer is securely positioned on the shelf, there is no need for the patient to touch it and the optician achieves a more stable measurement," said Spiro.
When the design was posted on social media, they were inundated with requests asking where it could be purchased. As a result, they decided to make these shields available to other opticians and optometrists facing the same challenges. The protective  pupilometer shields are available on their website at  www.centre-de-vision.com .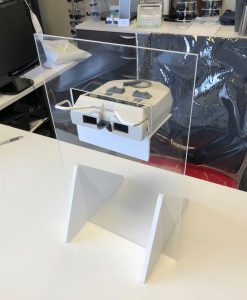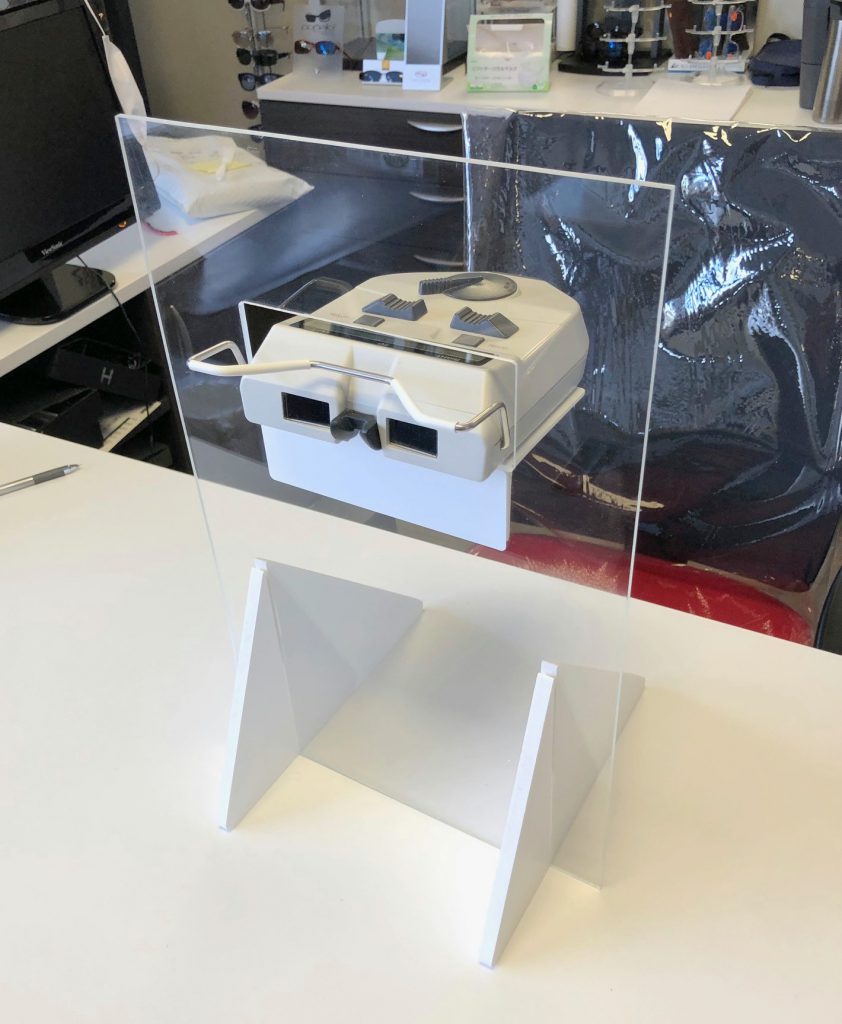 According to Spiro, the device has been endorsed by Regard Action and by the Quebec Association of Optometrists.
Elliott Spiro is a practicing optician at Centre de Vision Lalonde Spiro.