FYIdoctors Adds Sixth Clinic in Downtown Vancouver
Monday, July 27 2020 | 14 h 05 min | Acquisitions, News
FYidoctors, announced that downtown Vancouver based, Keefer Place Eye Care, is the latest clinic to operate under the FYidoctors banner.
Keefer Place Eye Care. led by Dr. Raymond S. Chow, has been in operation for over 15 years. They serve clients in English, Cantonese, and Mandarin.

"We are always pleased to welcome new clinics to the FYidoctors family, furthering our reach across Canada and helping enhance lives," said Dr. Alan Ulsifer, CEO and Chairman of FYidoctors. "We look forward to providing Dr. Chow and his team at Keefer Place Eye Care with added value and continuing to deliver exceptional eye care for their patients."

Dr. Chow received his Doctor of Optometry from the University of Waterloo and brings to his practice over 30 years of experience. He is dedicated to providing his patients with the most up-to-date technologies and therapies, and holds a specialty in orthokeratology.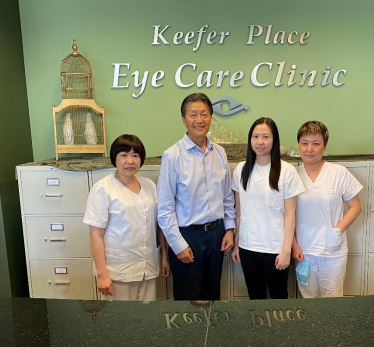 "At Keefer Place Eye Care, our goal has always been to provide a full range of optometry services alongside an exceptional experience," said Dr. Chow. "In order to continue facilitating this, we look forward to our partnership with FYidoctors and the added benefits this will provide to both our patients and community."
 
The addition of Keefer Place Eye Care marks FYidoctors' sixth clinic in Downtown Vancouver.