The Vision Council Launches Diversity, Equity and Inclusion Task Force
Monday, September 14 2020 | 16 h 43 min | News, Press Release
The Vision Council announces the launch of a Diversity, Equity and Inclusion Task Force. The task force launch is part of the organization's larger brand reimagination focused on community-building and industry growth and follows The Vision Council's recent unveiling of a redesigned logo and new website designed to better serve and accommodate the needs of members and the vision care community at large. Comprised of 13 vision care community leaders, the task force's mission is to amplify and embrace everyone's voice within all segments of the vision industry in order to push forward a more equitable agenda for the eyewear and eye care industry and to build a more diverse and inclusive community.
"In 2019, The Vision Council conducted one of the first studies of diversity in leadership for the optical industry. The results were intended to benchmark the optical leadership landscape and illuminate the opportunities companies have to promote diversity, cultivate talent and improve their performance," said Ashley Mills, CEO of The Vision Council. "We shared these results at The Vision Council's annual Executive Summit in January 2020, during which we also announced a five-year plan reflecting a renewed focus on community-building and promoting industry growth. (…) The task force will be charged with developing dynamic programming and community initiatives and also identifying milestones and goals for the industry in order to provide tangible, actionable pathways for our members to access."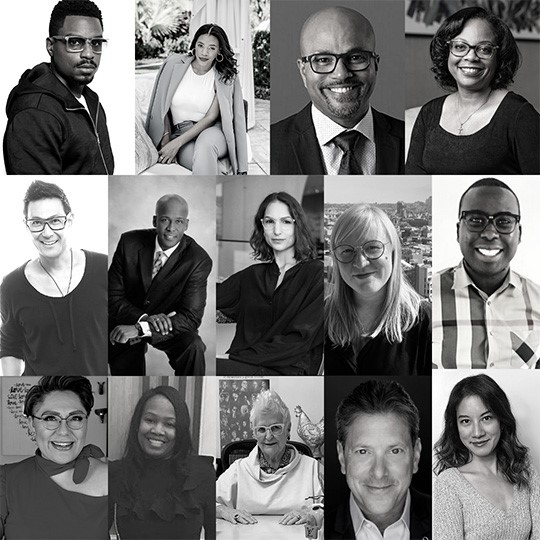 Task force members include:
Dr. Derrick Artis – Management Consultant at Artis Consulting
Lanard Atkins – Opticianry Program Director at Georgia Piedmont Technical College
Dr. Diana Canto-Sims – Co-Founder at Buena Vista Optical and Designer at La Vida Eyewear
Gai Gherardi – Co-Founder at l.a.Eyeworks
Rebecca Giefer – CEO, Americas at MODO Eyewear
Dr. Millicent Knight – SVP, Customer Development Group at Essilor
Blake Kuwahara – President/CEO, Focus Group West and Creative Director, Blake Kuwahara Eyewear
Dr. Howard Purcell – President and CEO at New England College of Optometry
Dr. Danielle Richardson – Independent Optometrist at Optometrix
Tiffany Smith – Regional Director of Doctor Recruitment at National Vision
Phernell Walker – Director of Optometric Relations at VSP Ventures
Kyly Zak Rabin – Co-Founder at Zak.
Christine Yeh – Executive Editor at 20/20 Magazine
Details on additional upcoming Diversity, Equity and Inclusion initiatives and programming will be announced in the coming months.
Source: The Vision Council