United Nations Mandates Vision For All with Landmark Resolution
Monday, July 26 2021 | 10 h 06 min | News, Press Release
A landmark resolution by United Nation General Assembly has been passed unanimously by 193 member nations committing the international community to eye care for the 1.1 billion people living with preventable sight loss by 2030.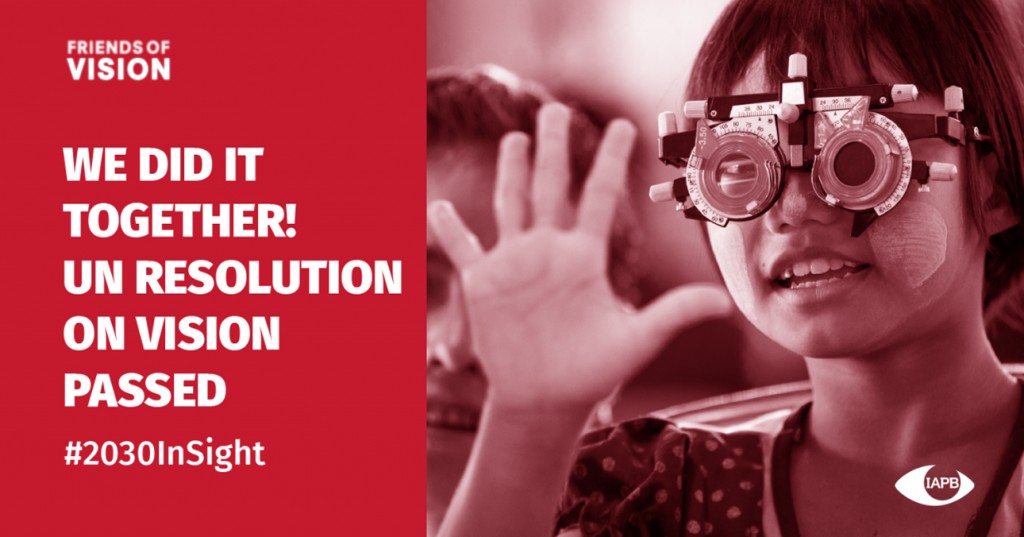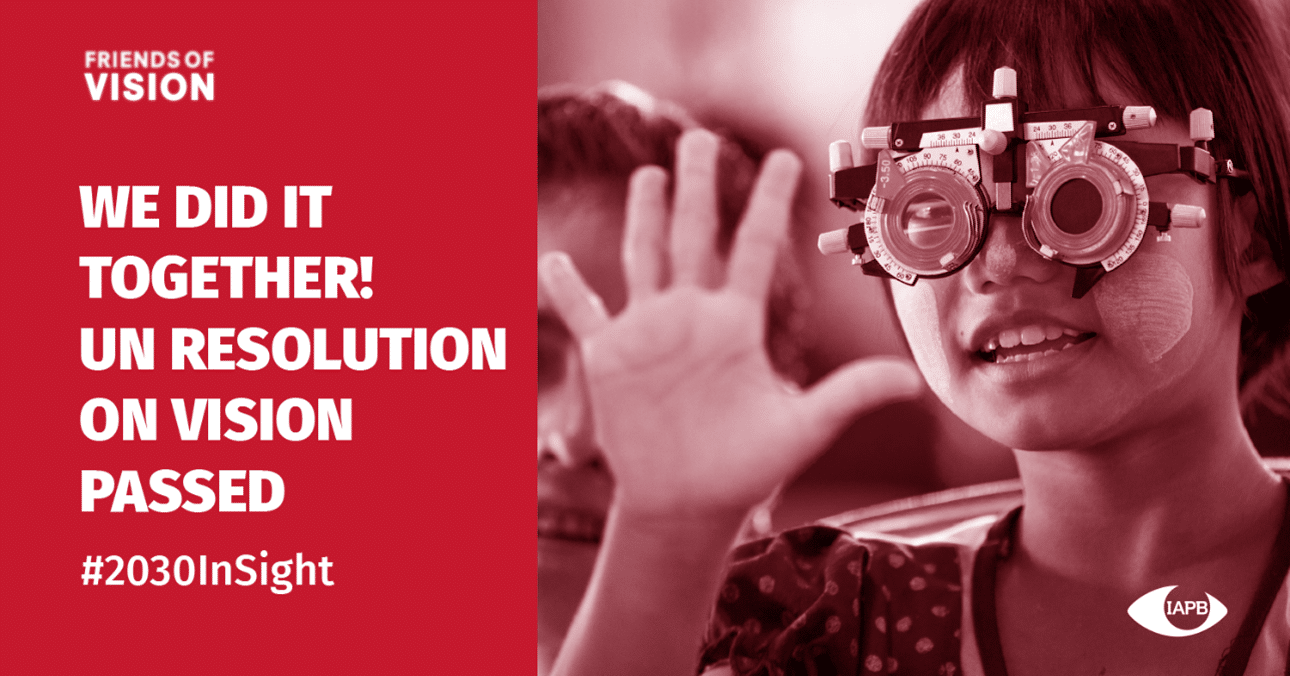 This is the first time the Vision Care sector has been formally recognized by the United Nations (UN) and represents the culmination of years of effort by multiple stakeholders in the vision community; most notably The International Agency for the Prevention of Blindness's (IAPB) UN Friends of Vision Group, and IAPB's many commercial Patrons and Group A sponsors including the World Council of Optometry.
The UN resolution provides the framework for stakeholders, including the World Health Organization (WHO), governments and the private sector to ensure there is full access to eye care services for the public and make eye health part of every nation's responsibility to achieve the UN's Sustainable Development Goals.
Not Just a Developing Nation Issue
Dr. Scott Mundle, Winnipeg Optometrist and Past President of the World Council of Optometry and the Canadian Association of Optometrists is ecstatic that the United Nations adopted the resolution. "It is now up to us, industry, governments and the private sector to ensure there is full access to eye care services for the public, and to make eye health part of every nation's responsibility.
While we think such issues are a developing world problem, we have many communities within Canada that don't have adequate access to vision care. This resolution will help us speak to the Canadian government to improve access to vision care for all Canadians."
Vision and eye health problems in Canada's Indigenous communities have been a well recognized problem for many years. The Federation of Optometric Regulatory Authorities of Canada (FORAC) had established a Cultural Competency Working group in conjunction with Indigenous groups to develop a policy statement promoting cultural competency in optometry. FORAC's Declaration of Commitment to Cultural Safety and Humility recognizes members' (i.e. provincial regulatory bodies) commitment to integrating Cultural Safety and Humility into optometric education and practice standards.
In a 2018 webinar presentation on Myopia Control, Dr. Mundle elaborated upon the importance of official recognition of vision care by the WHO in a Canadian context.
UN Resolution Vision for All Specifics
Among the various action calls, the Vision for All resolution calls upon member states to ensure access to eye care services for their population and to mobilize the necessary resources and support in this regard.
The Vision For All resolution encourages them to put in place an integrated and whole-of government approach to eye care, building synergies with other development priorities and strengthening their collaboration with academia, research institutions, the scientific community, civil society and the private sector, in order to improve safe and affordable access to eye care services.
The full English version of the UN "Vision for All" resolution can be read here.

As Dr. Mundle says, "This is truly a great day for vision in the world".